These Marine Biology Bingo Free Printables were created to go alongside our homeschool curriculum through The Good and the Beautiful, but they'd work well alone, too!
How to Get a "Free Space"
I needed the extra space to fill, so there isn't a free space.
Here's what I'm thinking if we want to play with one.
At the beginning of the game, each child can tell me the definition they remember for one of their spaces.
This could encourage the students right away!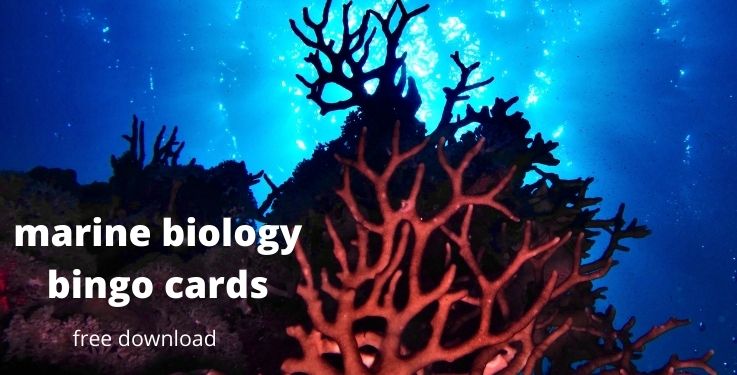 Fun Space Covers
Wouldn't it be extra special to mix these sea creatures with something like these shells?
The best part would be that you'd have them for other lessons within your unit.
Extension Options
Get cross-curicular with this How to Draw Incredible Sharks and Other Ocean Giants book
Head to your local aquarium or check out these aquarium webcams. You could have them do a questions page, a sketch-your-favorite page, a page with what they observed that they didn't know before, etc. to create their very own aquarium notebook.
Have littles hanging around during the bigger kids' lessons? This fun mat with toy animals and plants with will keep them entertained as they listen in to their siblings' unit. What a great post-unit playroom toy, too!
Our boys often ask for Coyote Peterson videos on YouTube. They're super adventurous and he even did some free, interactive classes we took that they enjoyed!
Play a fun game of charades for kids using this page of sea creatures to pick from
Use your shells and sea animals used as bingo covers to add, subtract, practice greater than/less than, etc.
Print this map of the world's oceans and color it together, or for older kids, research an ocean they'd like to know more about.
Get books from the library about marine life that answer questions your child/children have about the ocean.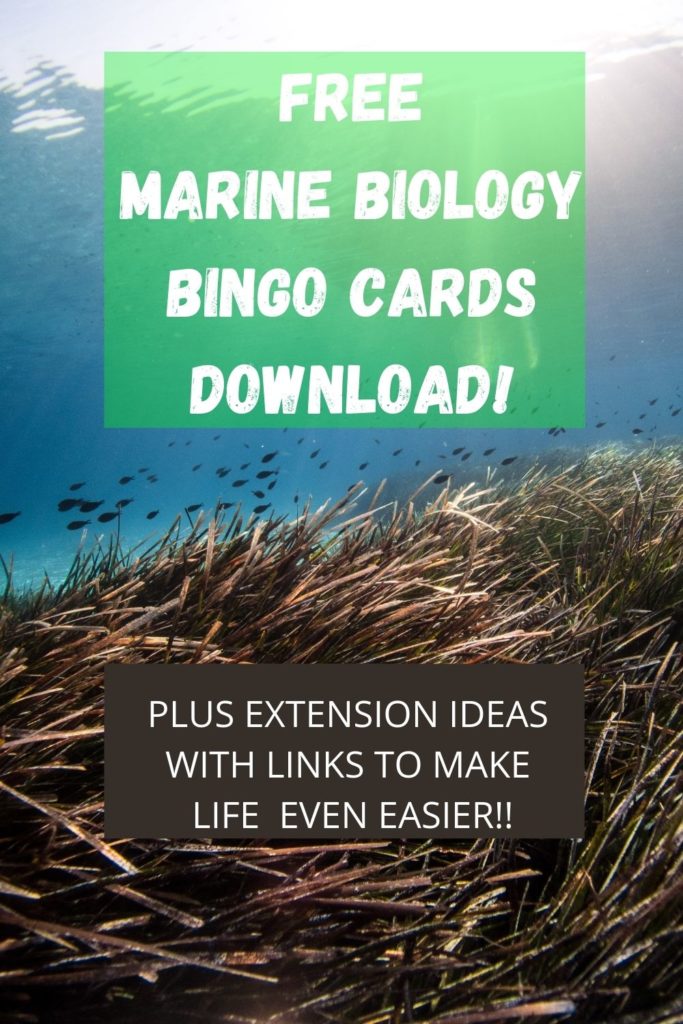 [jetpack-related-posts]