9 Fall Diffuser Recipes for Your Health
Grab your diffuser; this year we're creating a strong offense for your health.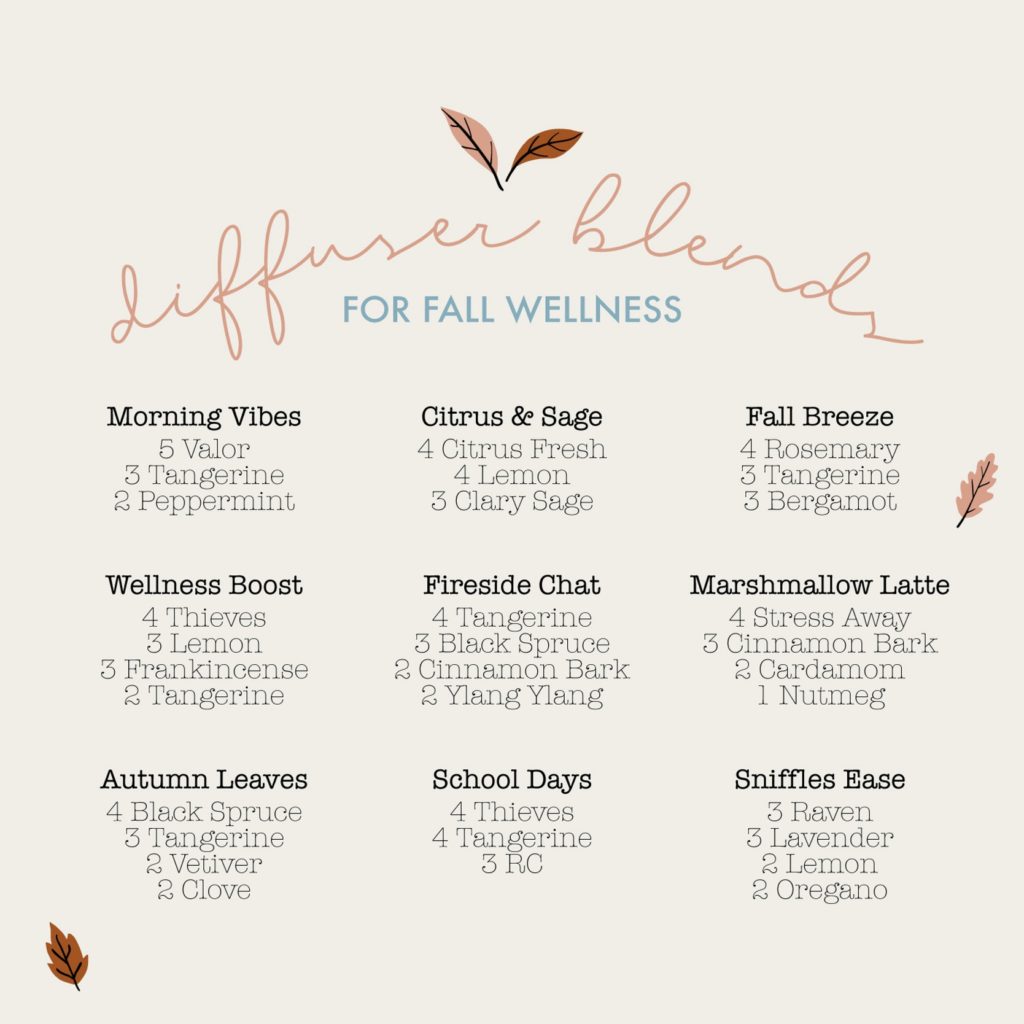 Why Diffuse?
We use our diffuser every day for our health.
Thankfully, our 12 hour Desert Mist Diffuser makes it super simple to fill just twice!
Diffusing purifies the air (if you're using Young Living oils)
Makes your home smell great
Zero flame
Can increase concentration and memory function
Eliminates pollutants and odors
Maintains a healthy immune system
Relieves tension
Improves mood
Supports all the systems of the body
If using YL, zero pesticides and fragrance
Types of Diffusers
While I've used other diffusers from Amazon like this one, and they've been okay, Young Living diffusers get top billing in my opinion.
Their medical-grade plastic and long diffusing settings are amazing.
Their look is even better.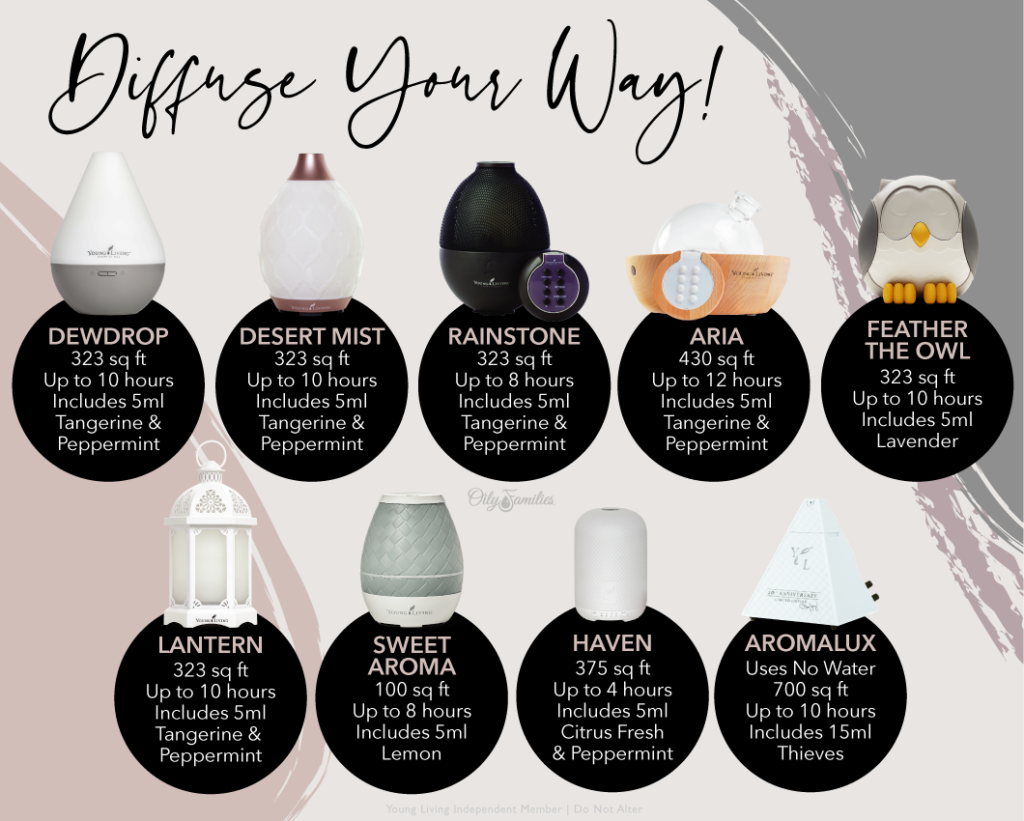 Get Started With Young Living
A toxin-free lifestyle is so easy to achieve!
You can read more about it here.
Maybe you'll start with diffusing and work your way around the house.
Perhaps it'll be a slow transition or an all-in-one shot, but whatever you choose, you won't be alone.
When you use this link to start, I'll be with you every step of the way with over 5 years experience and training from doctors and scientists who've used Young Living oils since their start in 1994.
Subscribe & Save for the Win!
The Subscribe and Save option through Young Living is the best thing that ever happened for our family's health and wellness.
Makes grocery shopping faster
Concentrated products dilute to save $$
Saves you 24% off all products
Gives up to 25% back (see graphic below) on top of that
Loyalty gifts the first year
"Loyalty" blend oil (cannot buy) given to you each year on your oily anniversary
The best way to consistently work toward your health
Here's how our family uses Young Living to save thousands every year: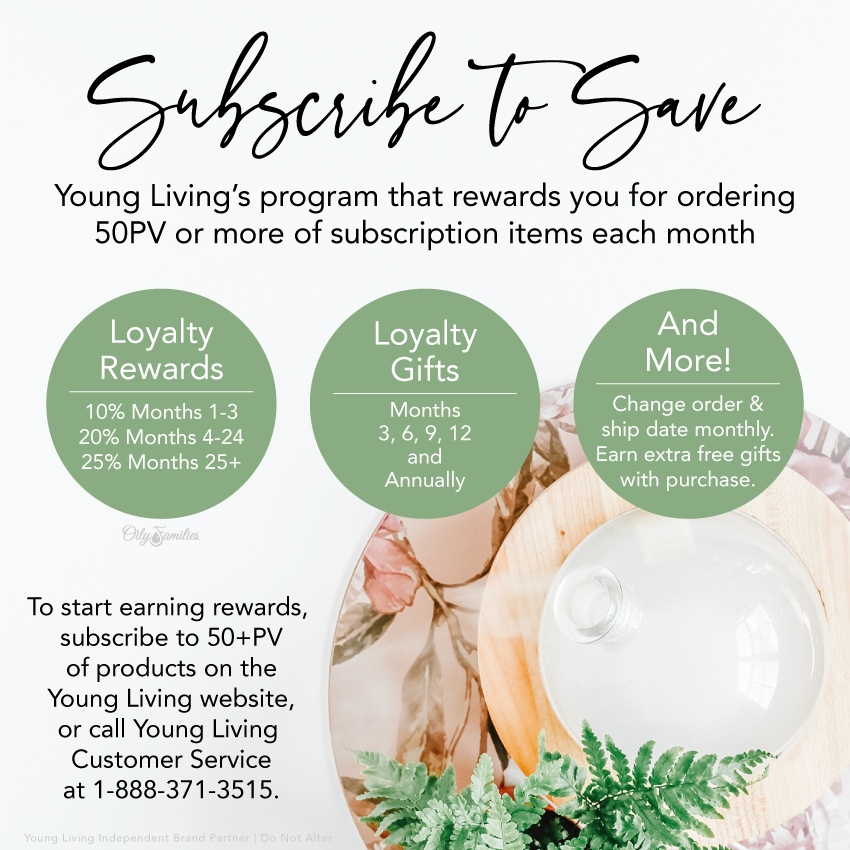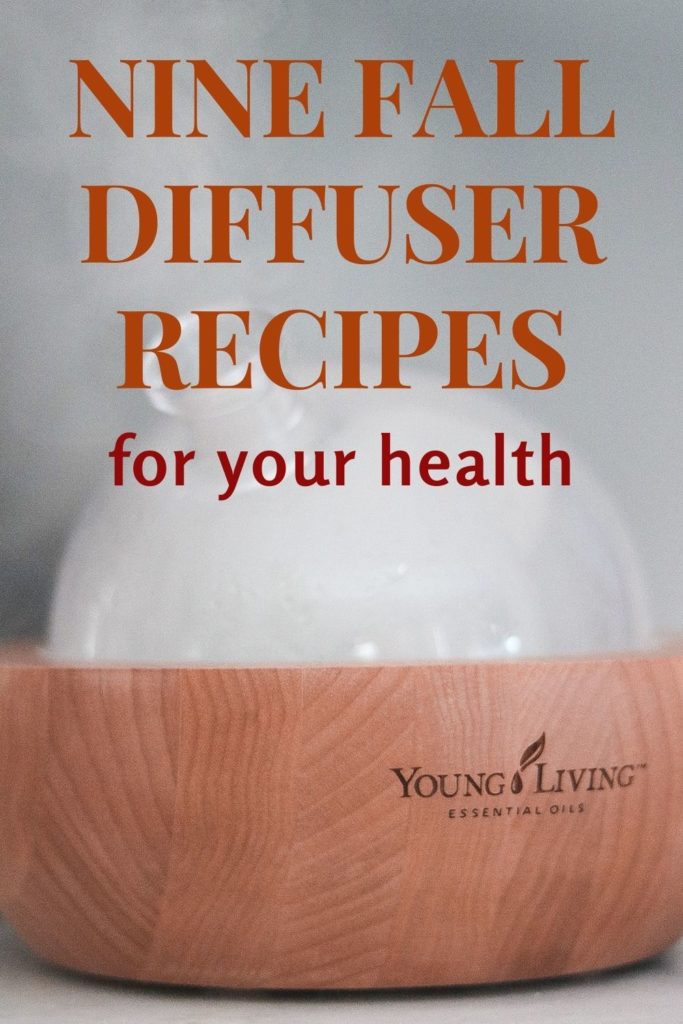 [jetpack-related-posts]