Why a kindergarten reading mini-lessons master list?
Aren't we wanting to teach full lessons?
You've likely noticed your child has an attention span that's about as long as they are old.
So, if I'm teaching a five-year-old, my lesson should be short and sweet if I want it to stick.
This article is meant to be a resource to you throughout the school year.
PIN the following image to keep it easily accessible: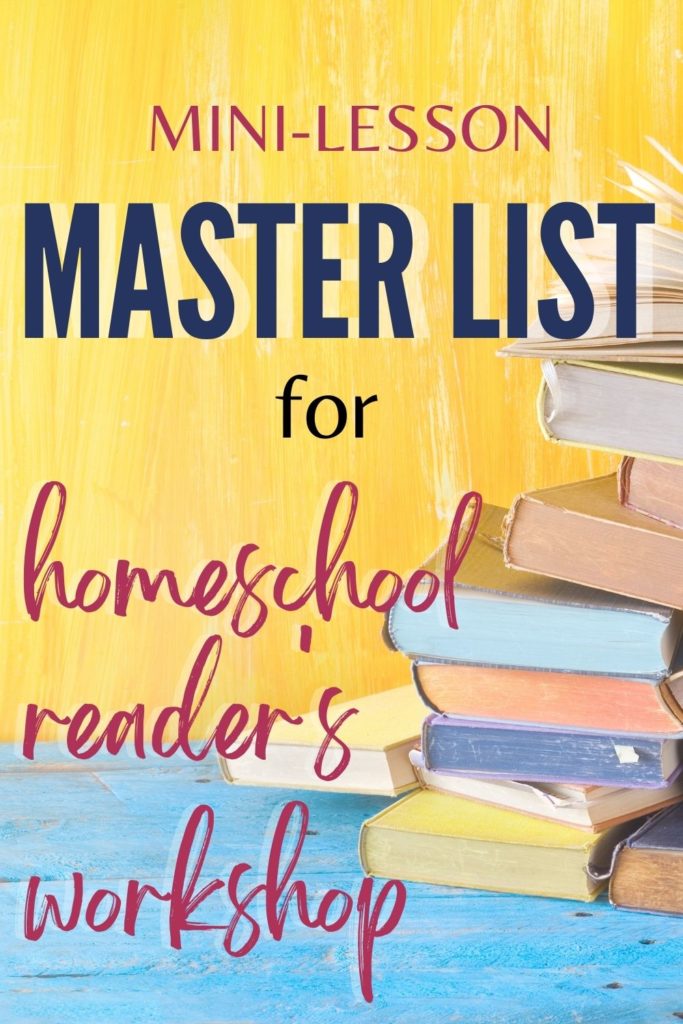 MASTER LIST
The beauty of homeschool is time.
Take your time. Practice these daily until your child can do them on his/her own, achieving true mastery.
The following are things good readers do. You're setting up your child's reading foundation.
To make it strong, practice is key.
This, of course, is not an exhaustive list, but it's a great working one!
This kindergarten reading mini-lessons master list is adapted from state standards. Read here about how you can add these to your homeschool without allowing it to crowd out the good you're already doing!
This list could lead to a month-long study on each.
Or more. Or less.
The best thing you can do for your child is dig into lots of books with you!
The more they're exposed, the greater their vocabulary and a better reader they'll be.
DID YOU PIN THE GRAPHIC ABOVE YET?
NINE SIMPLISTIC LESSONS:
Find key details in a text.
Retell a familiar story, including key details.
Identify characters, settings, and major events in a story.
Ask and answer questions about unknown words in a text.
Recognize common types of texts (e.g.,storybooks, poems).
Name the author and illustrator of a story and define the role of each in telling the story.
Describe the relationship between illustrations and the story in which they appear.
Compare and contrast the adventures and experiences of characters in familiar stories.
Activate prior knowledge and draw on previous experiences in order to make text-to-self or text-to-text connections.
Just Keep Reading!
Check out this list of 20 different Kindergarten read alouds!
One of the best things we've done is added to our home library in gift-giving seasons.
Even better is when we surprise them with a new book just because.
As our boys have aged, they've come back to their kindergarten books time and again.
There's just something special about those first favorite reads.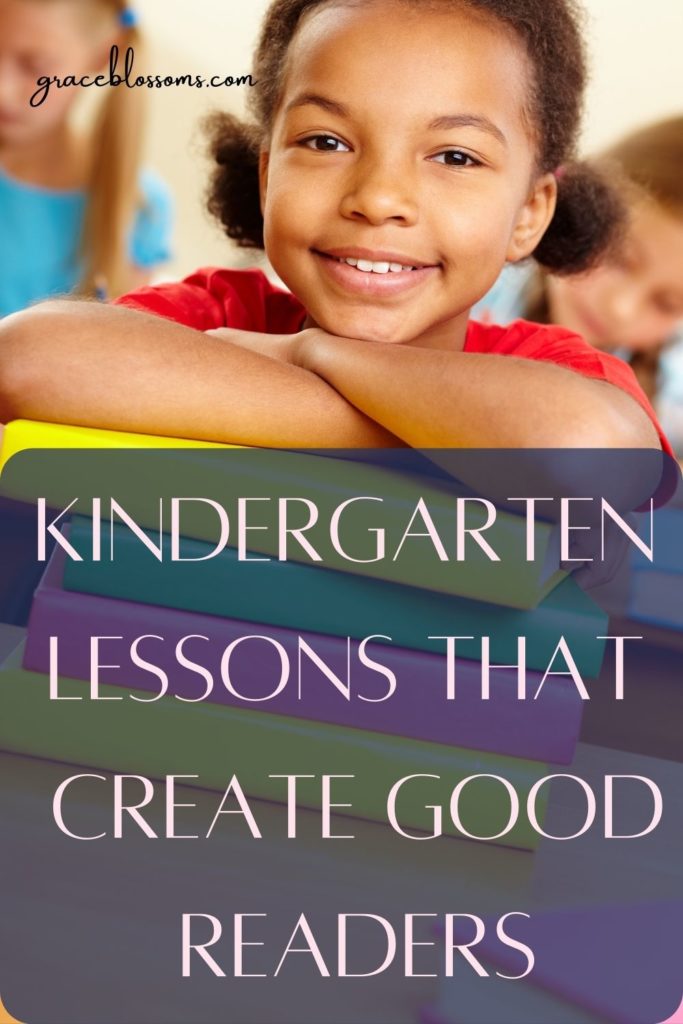 [jetpack-related-posts]