As a former public school teacher and now homeschool mom, I'd love to share some free family resources.
I believe these will be super helpful in breaking up your day as well as helping you all enjoy this time together.
1.Your Home Won't Be a Mini-Public School
It can't be.
So, when your kids are done with their work hours before the normal 7 hours they'd typically spend at school, don't panic.
You'd be shocked at how much time is lost in a school day to transitions, waiting for other kids to finish, lecture, questions, bathroom breaks, lunch, recess, interruptions, packing up for classes/ end of the day, and more.
You don't have to worry they'll backslide as long as you're reading, writing, and practicing math every day (like you're used to in summer and on breaks in small bits).
However, those seven hours can feel long, especially with siblings who aren't used to being together all day.
To break up the day and enhance their learning experience, here are some links you can use for free:
2.A Quick Morning Meeting will Save Your Day
Our boys get ready for the day and make their beds then have breakfast as their morning routine.
It's that first sense of accomplishment that prepares us for the day.
We then have a "morning meeting," to do Bible study, pray, and have a quick briefing on how the day will go.
Here they can know when they can expect screen time.
They can also ask any questions they might have.
Please don't make the same mistake I did when I began homeschool and do a hard and fast schedule.
It likely won't stick, especially with littles.
Then you'll be left feeling frustrated, they'll be defeated, and it just doesn't have to be that hard.
It's okay if they learn without a strict structure because each kid's work is different and requires different timing.
Roll with it. I promise. You'll be glad you did.
3.Breaks will Keep You Sane
Remember, breaks are a normal thing for people to want.
Taking some time to play, take a walk, or even setting a timer to let them do whatever they want for 20-30 minutes every hour will keep everyone happier!
4.When it's NOON and They're Done
When school is over before noon, and you're wondering how to keep the kids (and you) from losing it, here are some things that don't exactly look like learning but are actually really working your kids' brains a TON:
playing, especially outside (we LOVE this Flying Squirrel!)
playing games (here are our favorites!)
listening to music new and old
drawing (SO many step-by-steps on YouTube)
snuggling up and watching one of the TONS of educational and amazing things on Netflix for learning
watch a musical
check out a nature documentary
coloring
climbing trees
jumping on the trampoline
making up a song
playing pretend with a sibling
just doing something they are passionate about
learning a new skill
FaceTiming friends
going for a hike at a local park
going for a scavenger hunt
5.Asking What THEY Want to Learn
They may not know what to do with this question since it's not how regular school works, but you may be surprised at how this pans out.
Take paper (butcher works great) and tape it to the wall for each kid.
Have them write or draw something they've always wondered, wanted to know, or had an itch to learn.
THEN allow them, within the budget, of course, the ability to search, learn, try, and FAIL then try again.
The biggest way to make sure they succeed in this learning is to quite frankly…butt out.
Let them make royal mistakes, even if they're obvious.
That's learning, my friend! You and I do it every day!
See yourself as a mentor not a teacher who has all the answers.
The boys never cease to amaze me during personal project time. Enjoy!
Final Thoughts
I know this can be stressful in the beginning.
But there is light at the end of that tunnel.
And it's full of laughter and memories. Welcome to homeschool!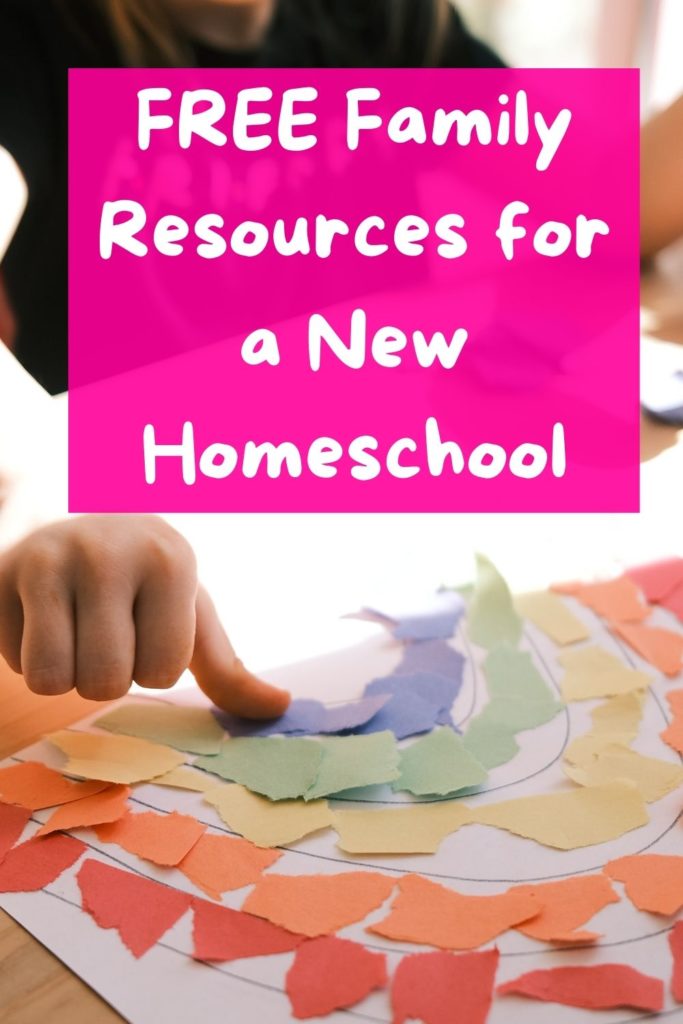 [jetpack-related-posts]