I Have My Young Living Starter Kit, Now What?
If you're thinking to yourself, "I have my Young Living Starter Kit, so now what?" you're in the right place!
A few easy steps to success are up ahead!
Step 1: Get Connected
The way Young Living works is by word of mouth.
Some of us love this way of life so much that we tell everyone we know and help you all along for the ride.
Get connected with what we call your "upline leader" and go to classes both online and in person.
Scroll through their Facebook group to learn something new to apply each day (or week-go at your pace!) that's easy to add to your life.
If you don't know who your upline is or where their education group is, ask the person who helped you get started.
Get a Reference Guide
I gift the Essential Oils Reference Guide app to each person who gets their kit because it makes life so simple!
Look up what your new oils can do.
Find what oils you need for a certain issue.
I love how empowering this app is for all new oilers!
Just Use Them!
Put them on.
You won't do it wrong.
I promise.
Diffuse them.
Use three or four drops in the diffuser.
Use them, and then use them some more.
Consistency creates a new habit and a healthy home in this case!
Plan Ahead
Essential Rewards is basically the best things since sliced bread, y'all.
Our family saves SO much more with the Young Living lifestyle compared to shopping in store, it's unreal.
So, use posts like this, your reference guide, or an iTovi scanner (learn more about them here) to create a list of needs in your home.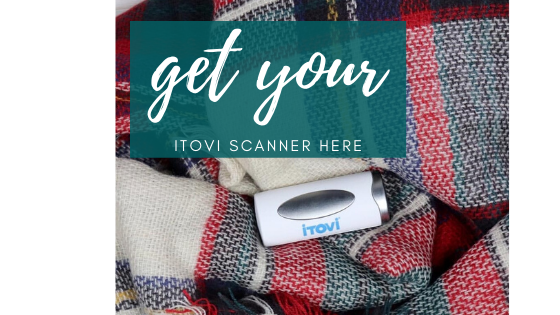 Ditch-n-Switch
If you signed up for Young Living because you thought a few natural remedies here and there would be great, guess again!
You get SO MUCH MORE than that!
We ditch the bandaid mentality and switch to a wellness and proactive way of thinking!
Let me just save you lots of time here.
Everything in your house that isn't Young Living isn't safe at its core.
How do I know?
Because everyone but Young Living puts one or both of the following in their products: pesticides (they spray their plant material) or synthetics (your body is real and doesn't handle these well).
Go around the house and create a list of all the products in your home and seek out the Young Living product that will let you get rid of it for good.
Or, if you're in my wonderful tribe of oilers on Facebook, you can use our cheat sheet in the files section!
Final Thoughts
This lifestyle should be simpler and less expensive.
If you aren't finding this to be true, talk to your upline about diluting (our products are highly concentrated and like buying in bulk), Essential Rewards, and even a DIY here and there.
This is a hugely rewarding lifestyle that comes with a little learning curve, but one that is simple to navigate if you've got a great group to learn alongside!
Need a Tribe?
We'd love to have you!
Get your Premium Starter Kit here.
Ask questions to me directly at andrea@graceblossoms.com.
We'll take you under our wing and help you learn the ropes!
[jetpack-related-posts]