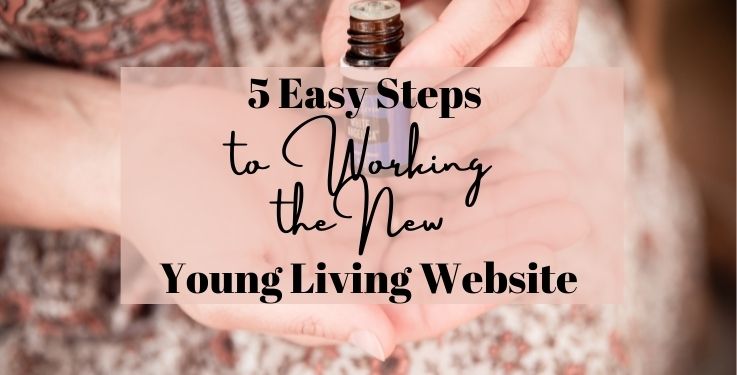 How to Work the New Young Living Website
Struggling with how to work the new Young Living website? Need pictures to help?
Look no further!
I have really fallen for our new site and found it much easier to navigate once I got the hang of it!
1. Unlock Your 24% Discount
Simply put one or more items on Subscribe and Save, and boom!
You now get 24% off all Young Living's over 600 lifestyle products and essential oils!
You can decide if you want these to come to you every 1, 2, or 3 months.
My top 5 favorites to keep on Subscription:
Thieves Essential Oil Blend (think: strong immune system in a bottle)
Thieves Whitening Toothpaste
CitriGuard Deodorant
Progessence Plus (hormone balancing favorite–serious game changer, ladies!)
Lavender essential oil (when in doubt, lavender it out!)
Set yours up here: Subscribe & Save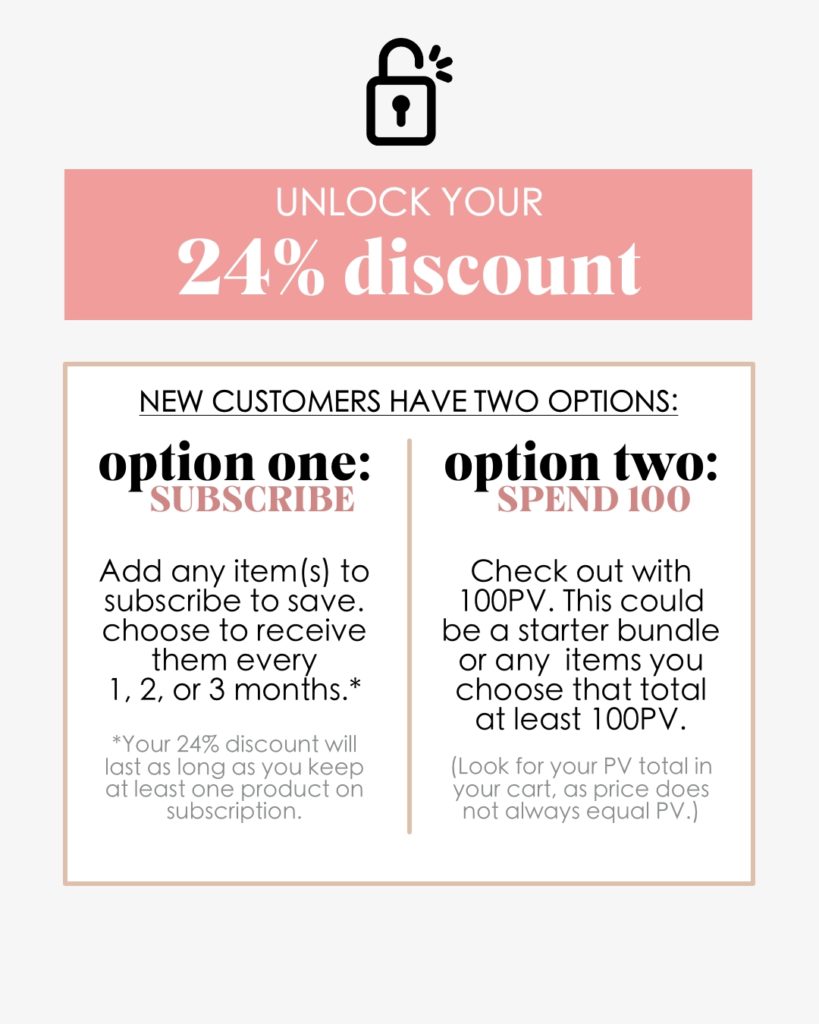 2. Get the Most Out of Your Subscription
Our family always keeps at least 50PV in our Subscribe and Save.
Why?
Because we get a percentage (we're up to 25%!) back in Loyalty Rewards points we use like cash to get other oily products for FREE!
*Random orders of 50PV won't get you points; only if it's on Subscribe and Save.
*If you skip a month of ordering 50PV, you'll lose the points you have and the percentage will drop back to 10%.
*You can change your subscription items each month.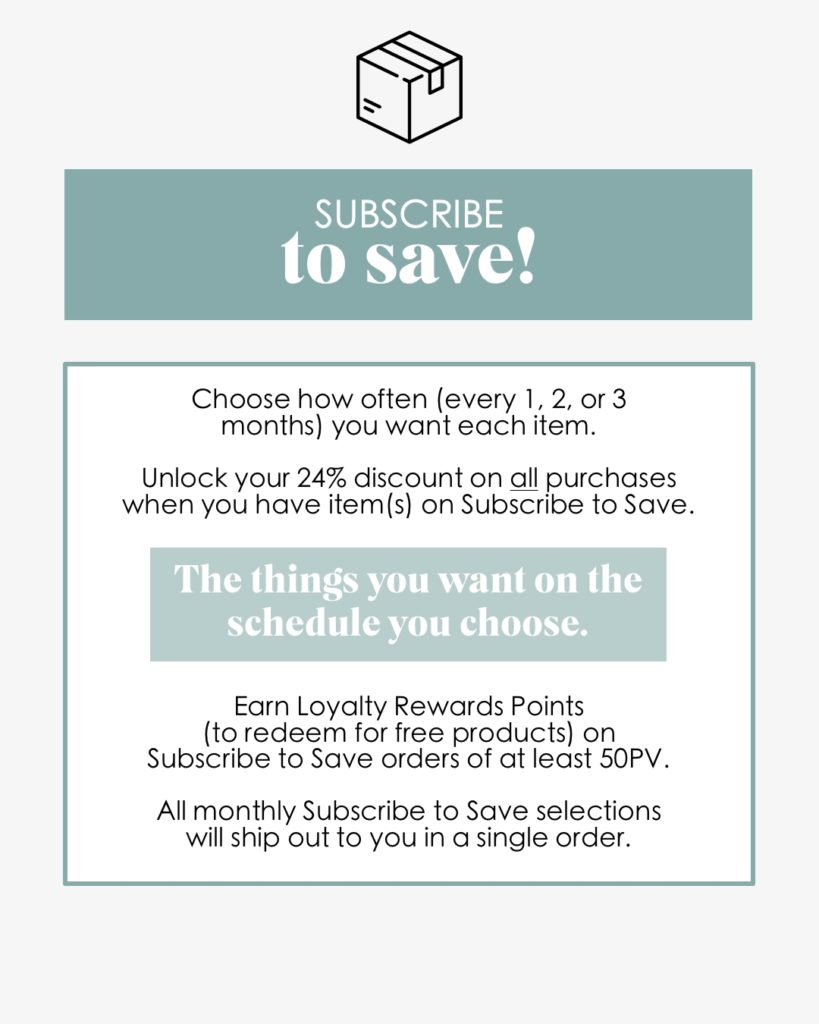 3. Redeem Those Rewards!
Once your order ships, you'll be able to see how many Loyalty Rewards points you have for the month.
*Whatever you order must fall at or under the PV amount you have in points.
My top 5 favorites to Get with Rewards points (AKA Free!):
Savvy Minerals makeup
Over-the-Counters like Acne Treatment and Bug Spray
More expensive oils like Frankincense
Oils I've never tried before
Smelly good oils (fall faves, unique blends, etc)
Here's how to redeem your points: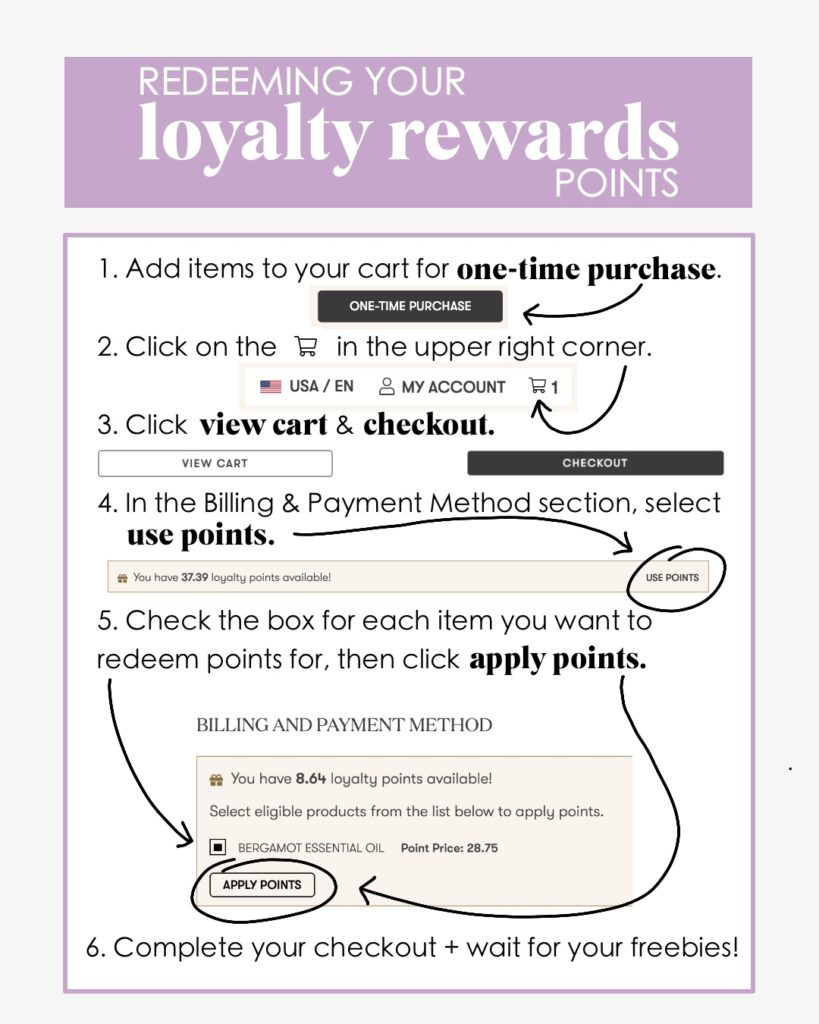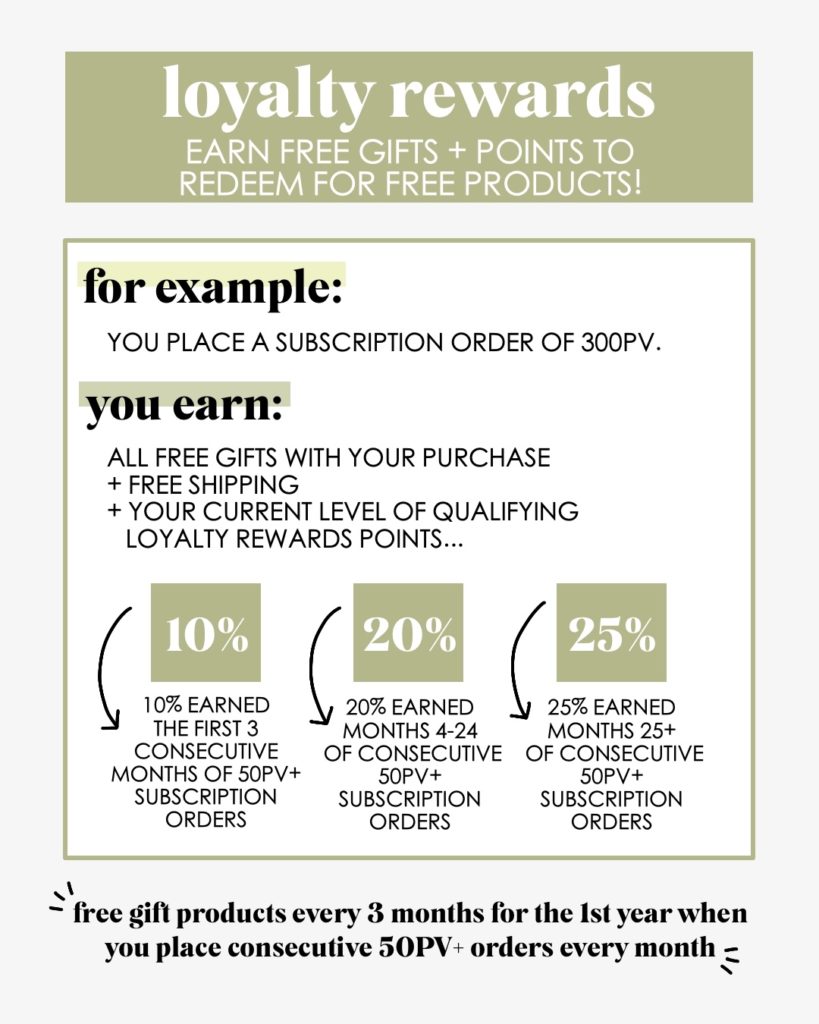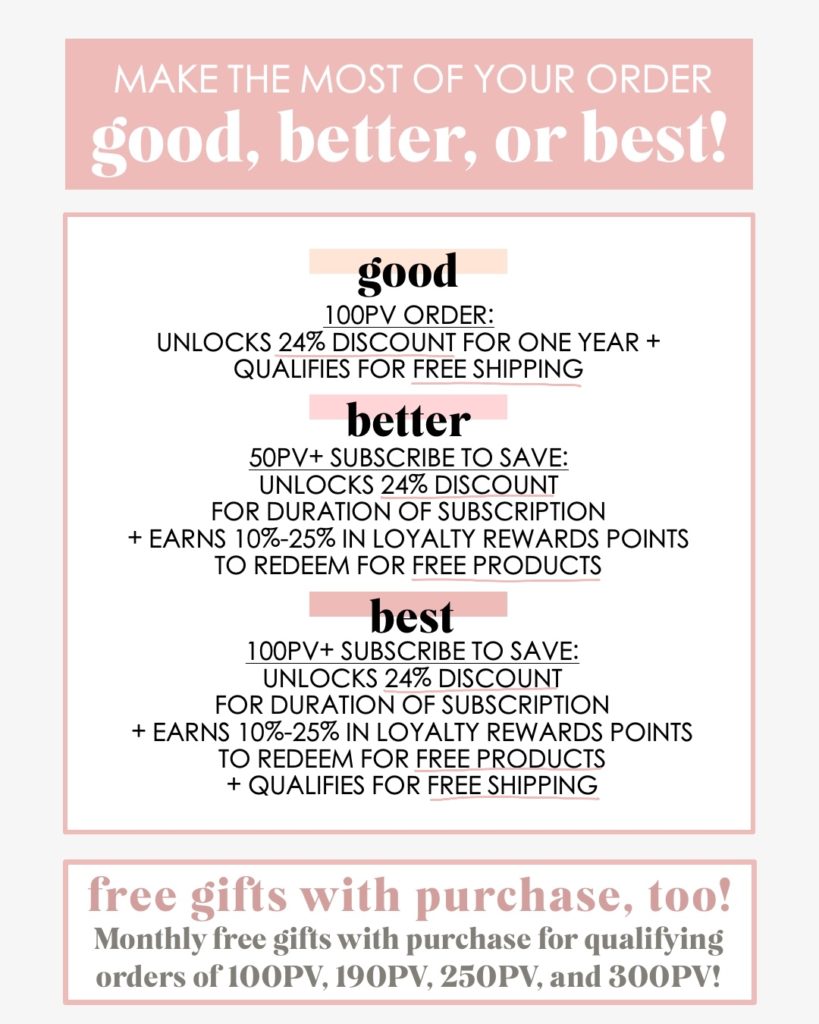 4. Keep Up With Your Health
I love Subscribe and Save for more than just the free stuff (like 100PV's free shipping).
Our family's health has greatly benefited from me keeping up with this for the last five years.
If you fail to plan, you plan to fail, right?
That applies when it comes to thinking about health.
I can't ever think of a time I ever thought about our wellness before Young Living.
Oh, I thought about illness all the time.
But health?
Nope.
Now with each month's subscription on the day of my choosing, I've got my phone's alarm ready to remind me to get my order in the day before.
What's this mean?
That every single month I assess our family's wellness instead of waiting on our family's illness.
It's been the best!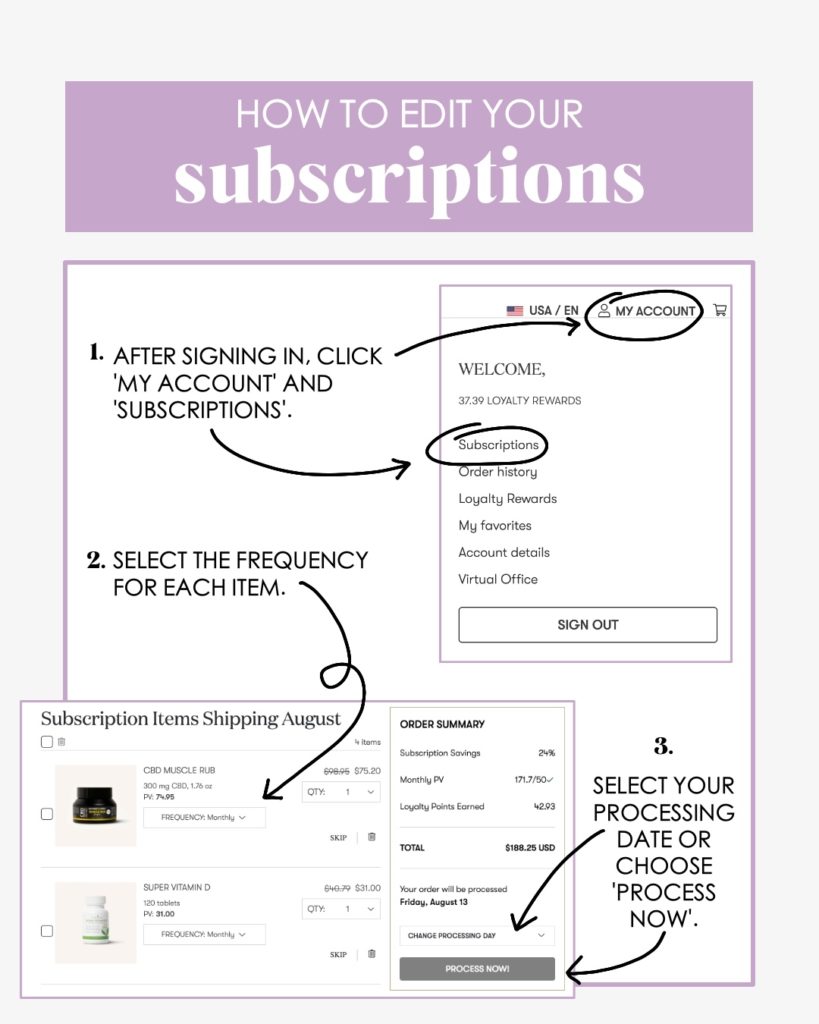 5. Share the Wealth!
How are you going to have access to a truly healthy lifestyle and not tell everyone you know?
Can you imagine having an endless supply of 24% coupons for your favorite store but not giving them to everyone you love?
Or can you fathom having a bonus coupon for up to 25% back for free stuff in that store and not giving them that, too?!
Exactly!
Oh, and guess what?
You'll see a balance of money when you login that you can use to help pay for your Subscribe and Save boxes each month!
Here's how to give Young Living to anyone: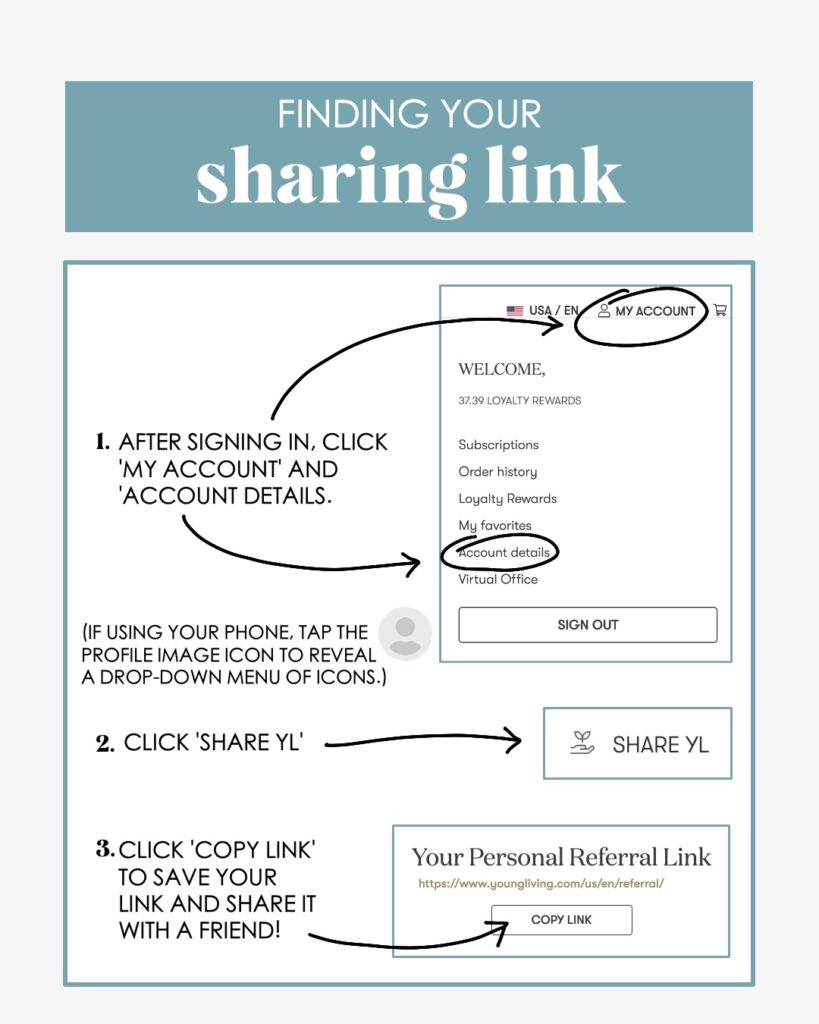 A Friendly Reminder: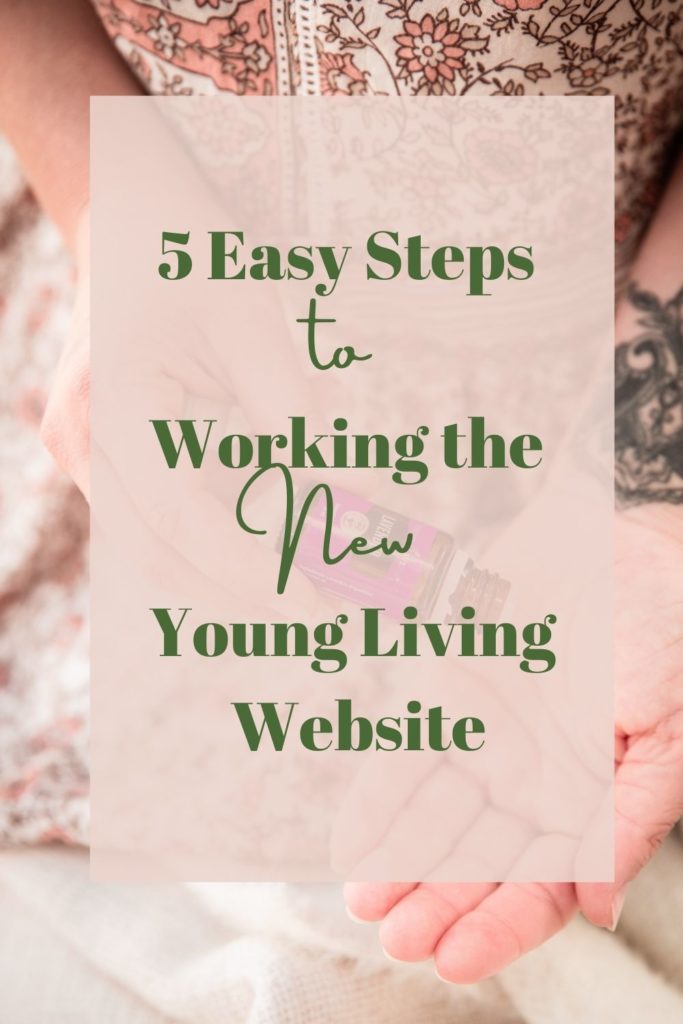 [jetpack-related-posts]