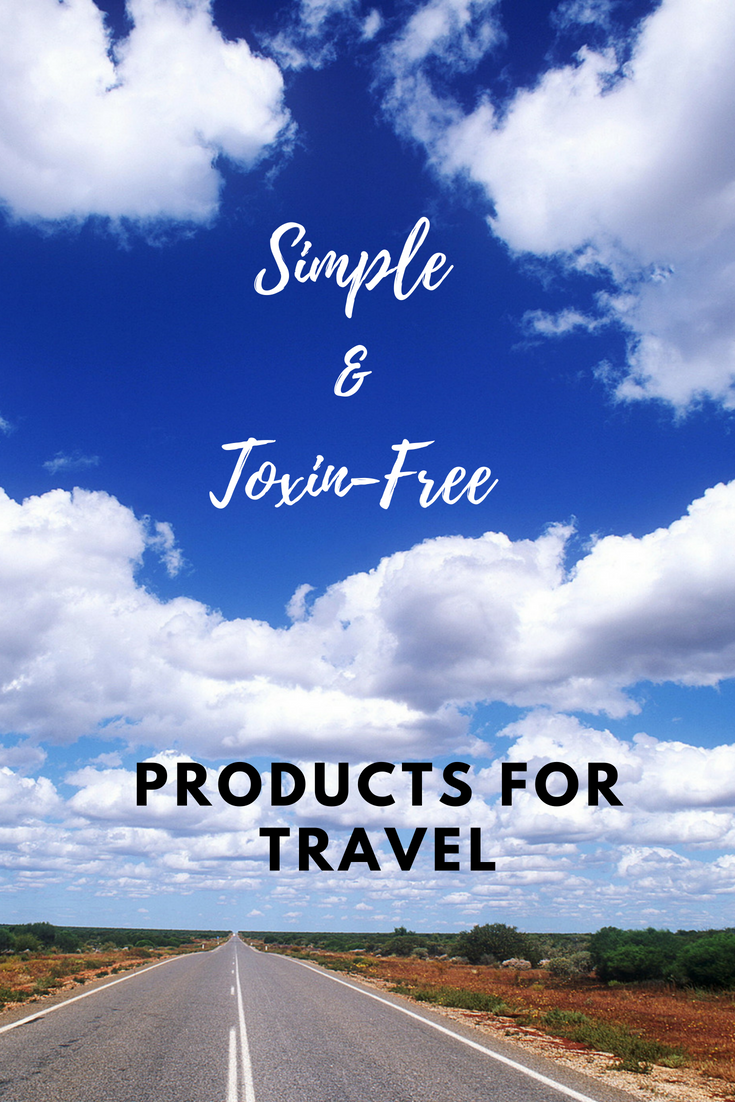 Must Have Toxin-Free Products For Traveling
After three years of trial and error, these are toxin-free travel must haves.
This makes our time that much more enjoyable, and we find much less stressful as well.
(If you haven't gotten your 24% discount on the toxin-free kit, click here: Young Living Starter Kit)
1.) Diffuser
You never know who has been in the room, condo, house, etc. before you.
You don't know if they were well or sick. Left second and third hand smoke behind.
And let's face it-we're trying to create a home away from home, so it needs to smell like home.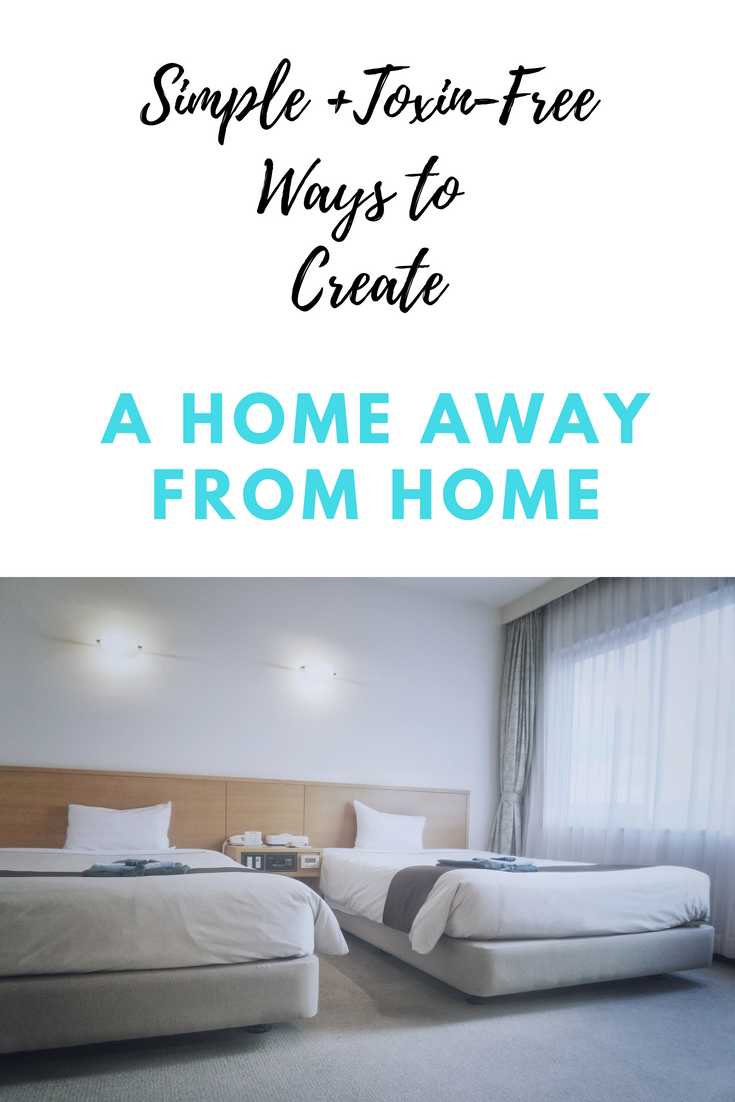 Here are two of my favorite diffusers.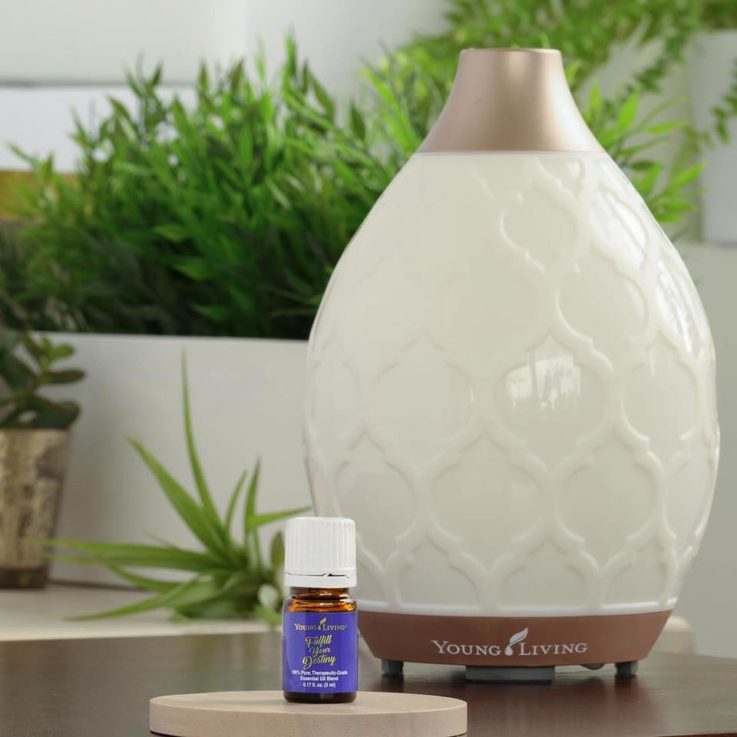 The first comes with the 11 oils you'll use most, and when it's all said and done, you end up with all of it for about half price.
An amazing deal when you need a quick start to your toxin-free life, and especially toxin-free travel!
Our family used this Premium Starter Kit to make the DIYs I list below as well as clean our home's air.
It was a huge step in helping us feel better than we even knew possible!
The Desert Mist diffuser has some amazing features!
Uses ultrasonic frequency technology
Generates waves at 1.7 million per second
Breaks down essential oils and water into millions of microparticles, dispersing them into the air, and releasing the oils' unique constituents.
Custom designed to diffuse continuously for 5–6 hours on High mode, 8 hours on Low mode, and 10 hours on Intermittent mode.
Offers 11 individual light settings, including a candle-like flicker mode.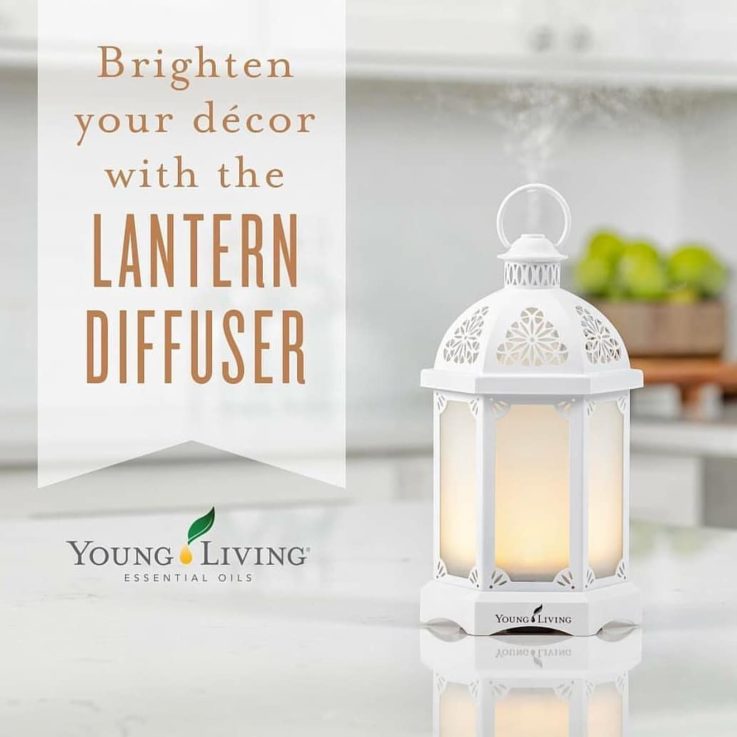 This brand new diffuser is gorgeous in a picture and even more beautiful in person!
It also has some wonderful features:
Candle-flicker mode
Functions as a humidifier and atomizer
One of the most versatile diffusers Young Living has offered
Holds 200 ml of water, or 7/8 cup
It will run for 5 hours continuously on High mode and 8 hours continuously on Low mode. It will run for 10 hours—1 minute on, 1 minute off—on Intermittent mode.
However you decide to travel, once you arrive, a diffuser is a definite must have!
Here are some of my very favorite traveling recipes, so you can pack your favorite essential oils!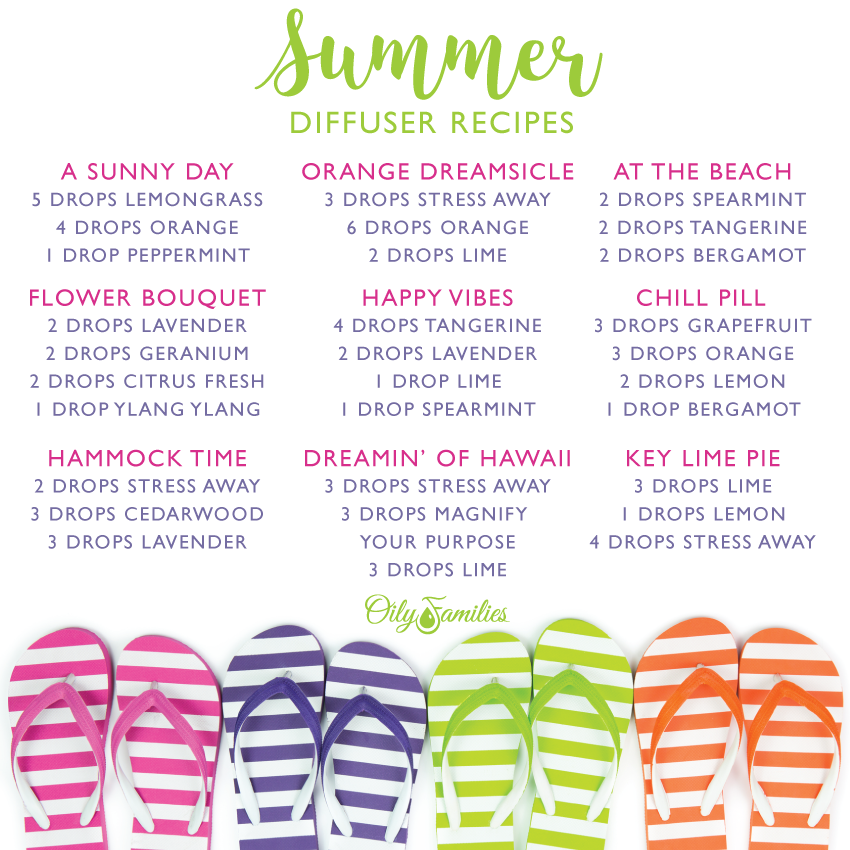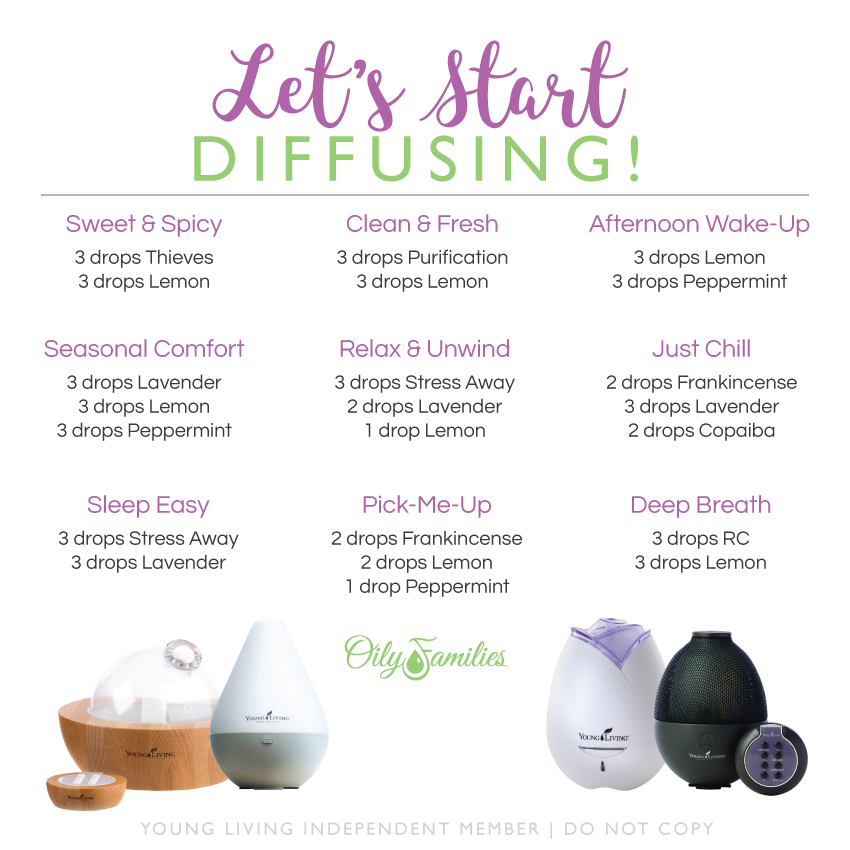 Bad news: Most in-store sunscreens are crazy-toxic and horrible for your body and those that are safe cost a ton for a small amount.
GREAT news: You now have some safe options for sunscreen!
Option 1: DIY
This DIY is our family's go-to. We pack it in our cooler with us for some extra relief for our skin on a hot summer's day.
It's super simple to make, yields enough to get a family of 4 through an entire summer or more, is super cost-effective because the Zinc Oxide doesn't expire, and the other ingredients are used for other DIYs!
A trusted source, now backed by the FDA as preventing skin cancer, Young Living's SPF 50 sunscreen is a must have for sure!
TIP: When you're running low, cut the top off to scrape out any that won't push through the bottle at the end. Use a document clip to close back up!
Option 3: In-Store
The following are ewg.org approved as a "1":
*BEWARE: If you don't follow these exact links, you may end up with a toxic product. Because none of these companies offer only toxin-free, you have to be very careful.
Aveeno Baby Continuous Protection Lotion Sunscreen, Sensitive Skin, SPF 50
Babo Botanicals Clear Zinc Sport Stick Sunscreen, Fragrance Free, SPF 30
Badger Active Clear Zinc Sunscreen Cream, SPF 30
There are more options on ewg.org if you'd like to see the full list.
To keep your family protected from both bugs and the sketchy ingredients found in most in-the-store bug sprays, you have a few safe options.
This bug spray can be diluted!
You  may want to try it out, though because in our experience, three of the four of us can get by with the diluted version and one of us needs full strength.
I love that I can get this for a 24% discount and with the Essential Rewards program, I get 25% of that purchase back in points to buy other toxin-free products our family needs!
Option 2: DIY
This DIY from Young Living's Blog is a simple and cost-effective way to make sure you never run out of the spray that keeps summer fun!
Option 3: In-Store
Ewg.org has published a thorough report on bug sprays, but for me, it was too much to sift through when I know I have such an effective and safe option through Young Living.
If you'd like to read the report, you can find it here.
If you have access to a washer and dryer, we have found doing laundry to be such an amazing addition to toxin-free travel must haves!
Every few days, we just toss in a quick load, and by the end of the trip, we come home with clean clothes to put away instead of walking in with piles of laundry!
Laundry detergent and fabric softeners are some of the most toxic products in our homes, so let's make it simple.
This detergent is amazing for cleaning our family's clothes toxin-free. You can even add a couple drops of Purification to the wash if you have extra sour or stinky clothes!
Option 2: DIY
This laundry detergent is what our family lives by. For just over $3 a month, it saves us some cash and works great! We also use the Purification trick for this DIY.
This fabric softener has completely replaced all sketchy dryer sheets, and the best part is that it's so fast and easy to make with only two, inexpensive ingredients. It goes right into the wash with the detergent, making things even simpler!
Option 3: In-Store
There weren't any in-store options that were completely toxin-free for our toxin-free travel must haves.
There were some that rated as an "A," but it was hard for me to put them here since they had cancer or respiratory issues.
The only one that had none was the washing soda you'll find in my DIY above. The list of "safe" options is here.
If you are pale like me, you'll be looking for a way to look a little less like the dead of winter and more like the glowing summer!
Of course, this trusted source is wonderful for your skin, especially your face for an all-over glow!
Option 2: DIY
I personally love this DIY for my legs and arms. I wouldn't use it on my face, since I'm super acne-prone.
The best part is that it is so forgiving! Its a great addition to your toxin-free travel must haves!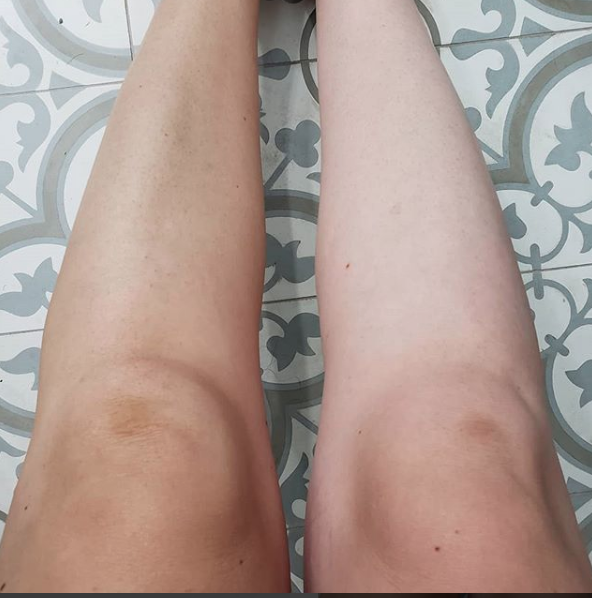 A simple sugar scrub or dry brushing prior to application can be even more helpful!
Option 3: In-Store
Ewg.org has a list of safe sunless tanners, but there are still concerns for them. If you'd like to see the list you can find it here.
Another reason I stick with the two above options is because frankly, it is really hard to find a sunless tanner (I just can't Oompa Loompa it, ya know?), and I've got what works, so why waste any more money on semi-toxic junk?
You need lotion/body butter every day of the year to moisturize your skin.
I was absolutely shocked by how toxic most in-store lotions were when I began researching my own DIY option.
Thankfully, you do have a few great options.
Young Living, my favorite trusted source, has something for everyone.
Option 2: DIY
I love this lotion. A lot. And I love giving it away as a gift because everyone I give it to loves it. A lot.
It's so easy to incorporate whatever scent or effect you want, and you're at a particular advantage if you have the Premium Starter Kit and Essential Oils Reference Guide.
Option 3: In-Store
Ewg.org has a great list of approved lotions for our toxin-free travel must haves, but again, like the others, I need to know where my ingredients come from and that they are going to work well. To see the list, click here.
The sun can be harsh, especially if you're fair-skinned and visiting a place where the sun is tougher than where you're from.
To support your skin and keep it safe and healthy, you'll want a great, toxin-free after sun spray.
This properly sourced, pesticide-free after sun spray, LavaDerm has some wonderful properties.
Refresh and recover from a day in the sun
Naturally derived
Offers temporary relief from the pain and itching of minor burns, minor cuts, sunburns, scrapes, insect bites, and minor skin irritations
Uses menthol from mint
Cools the skin, providing immediate relief from the effects of outdoor activity
Moisturizes from ingredients such as aloe, Lavender essential oil, and Helichrysum essential oil
Prevents peeling
Leaves skin feeling soft and smooth instead of tacky or sticky
Vegan-friendly formula
Made without alcohol, synthetic fragrances, or synthetic colorants,
Option 2: DIY
Grab a bottle of Lavender and a bottle of aloe. That's it.
Don't be shy, either. When you skin needs serious support after hours in the sun, give it what it needs!
Option 3: In-Store
Ewg.org has its list for this like all else, but I can't say for sure if any of these work quite like the wonders of Lavender and aloe or LavaDerm. If you 'd like to see the list, feel free to click here.
Final Toxin-Free Travel Thoughts
Preparation is key.
These posts can help to build your to-do list and use the easy links to prep ahead of time.
My hope is that with some practice, these toxin-free travel must haves will feel like second nature, and you will be empowered to make your vacations even better.
Having fun, seeing the world, and never settling for less when it comes to your family's health. 
Many blessings to you and yours!
Andrea :)Â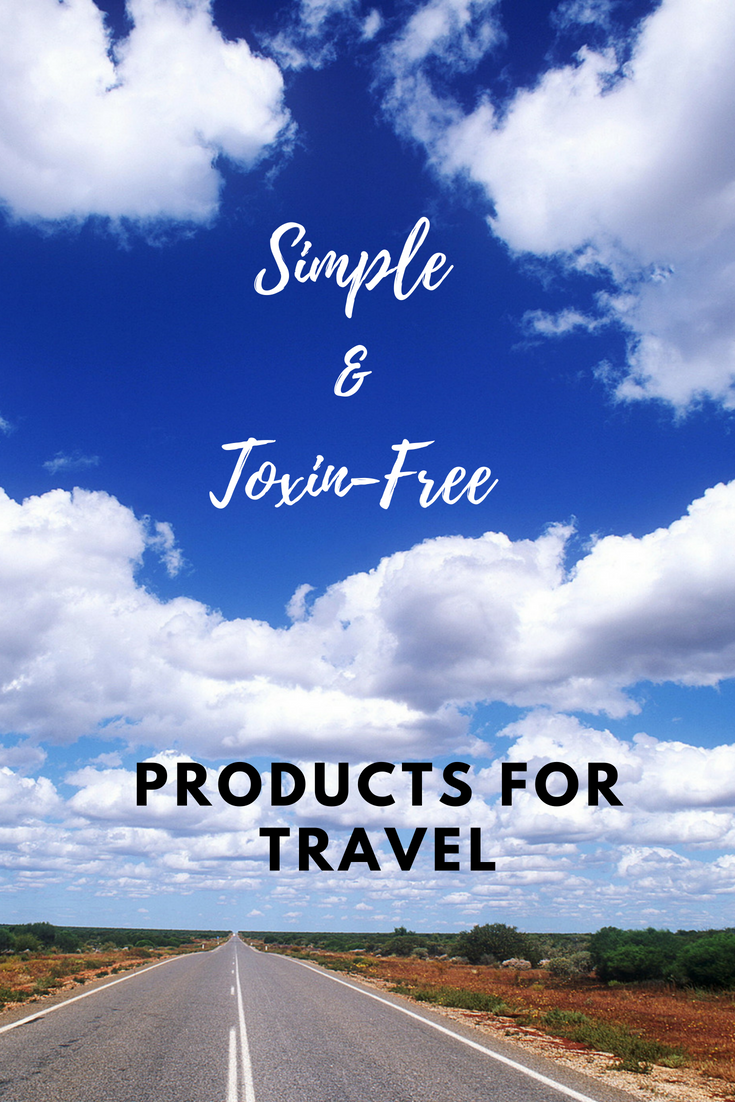 [jetpack-related-posts]