Welcome to your go-to for DIY recipes that will wipe out the toxins in your home and actually work!

[jetpack-related-posts]
Toxin-Free Laundry Detergent
Toxin-free laundry detergent is a key component to your family's health.
Unfortunately neither the store nor the specialty "safe" detergents can give you a true, healthy option.
Let's jump right into the DIY that saves our family a ton each month!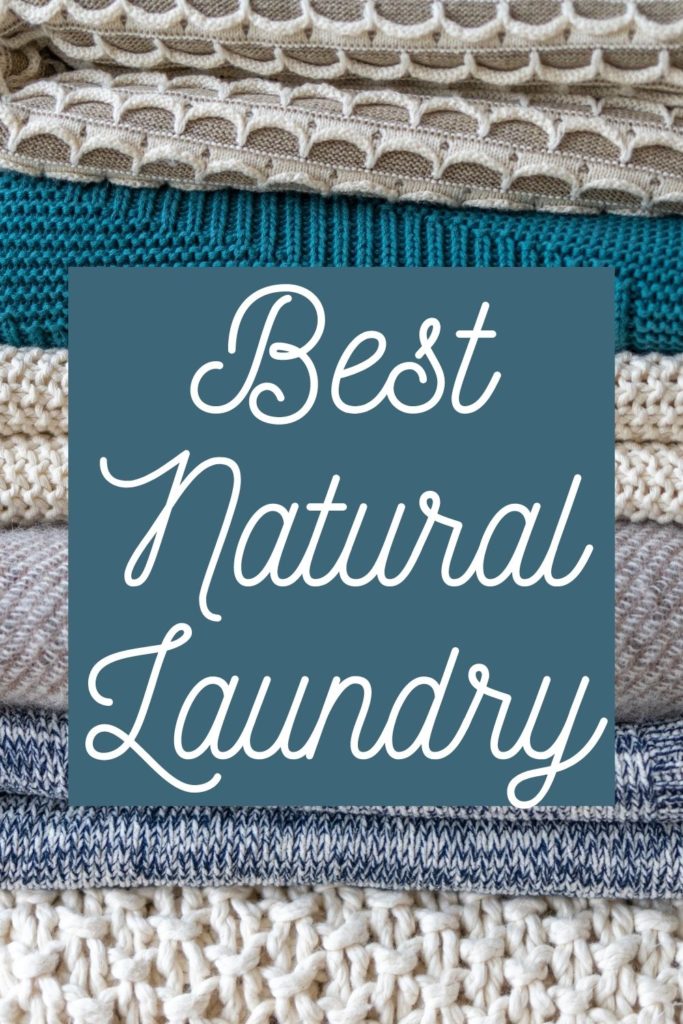 Non-Toxic Laundry Detergent
INGREDIENTS:
2 gallons of hot water (not boiling, just hot from the tap)
1/2 C Super Washing Soda
1/2 C Baking Soda
(great way to get more use from what you bought if you made the fabric softener)
1/2C Thieves Laundry Detergent
20 drops Essential Oils (lavender is our favorite)
2.5-Gallon Jar
Procedure:
1.) Add 1/2 C Super Washing Soda to your 2.5 Gallon Jar.
Pour in enough of the hot water to be able to dissolve and stir.
2.) Pour in 1/2 C baking soda and stir to dissolve
3.) Fill bucket with the rest of the hot water. You must do this before step 4 or your mixture will be super bubbly.
4.) Add in 1/2 C Thieves Laundry Detergent and stir gently
Pour 1/3 C then pour into your washing machine or detergent drawer.
If you see some of it settling over time, that's okay! Just stir before use. It will break up in the wash. We have used this successfully in both a regular washer as well as an HE.
Grateful
Wasn't it odd that something in the store made to smell great made me nauseous?
I guess because of this, I wasn't too surprised to find how dangerous they are.
The worst part?
Some of the most common brands that scored an "F" on the ewg.org scale are made for babies.
Babies!
Brand new respiratory systems, hearts, brains all developing while snuggled in toxins.
The cherry on top? They charge an unsightly amount for 90 loads, call it "Free and Clear," and even concentrate it to give it to us in tiny little bottles.(You'll find Fabric Softener does the same thing).
Top Offenders
Like me, you'll probably find your detergent doesn't fit into your healthy lifestyle, either. Check it out:
Take Babyganics for instance. The word "baby" is right in it!
Fragrance Free? White bottle? Well played, Babyganics.
And how about Dreft!?
The detergent we're supposed to wash all our newborn clothes in before the baby arrives to avoid allergic reactions to detergents that also scored an "F"…what??
Even the words "Green" lead the consumer to be confused thinking we're paying extra for something great, when in fact, we simply are not.
Option 1: Top Pick
The top pick outside of DIY is the only brand I can always trust.
Thieves Laundry Detergent packs a serious punch with the amazing power of Thieves essential oil blend!
Option 2: My Favorite DIY
If you've got five minutes (yes, it literally takes only five minutes…or less!), you can have chemical-free laundry detergent that works great and leaves your clothes feeling good, too.
For only around $3 per month!
At a fraction of the cost, this is a quick and easy way to not only save on the budget, but also save your family from breathing in toxins. (Find the companion Fabric Softener here).
Get Essential Oils to Jumpstart Toxin-Free Living!
You'll find Young Living products all over this blog because I believe in them and the quality that only Young Living offers.
I know their products will not be altered in a way that will ever harm my family, and we love what the oils have done for our family's health.
Learn more about the best way to get started with oils by clicking here.
Final Thoughts
It's a good feeling to know this is one more way I can love my family and take care of their health.
After facing childhood cancer in our home, we know the reality of how sick the toxins lurking in the grocery aisles are making our world.
We find peace of mind in this simple switch.
It's a little different.
It's a lot less overpowering in smell, but those changes are so unbelievably worth the health of our family.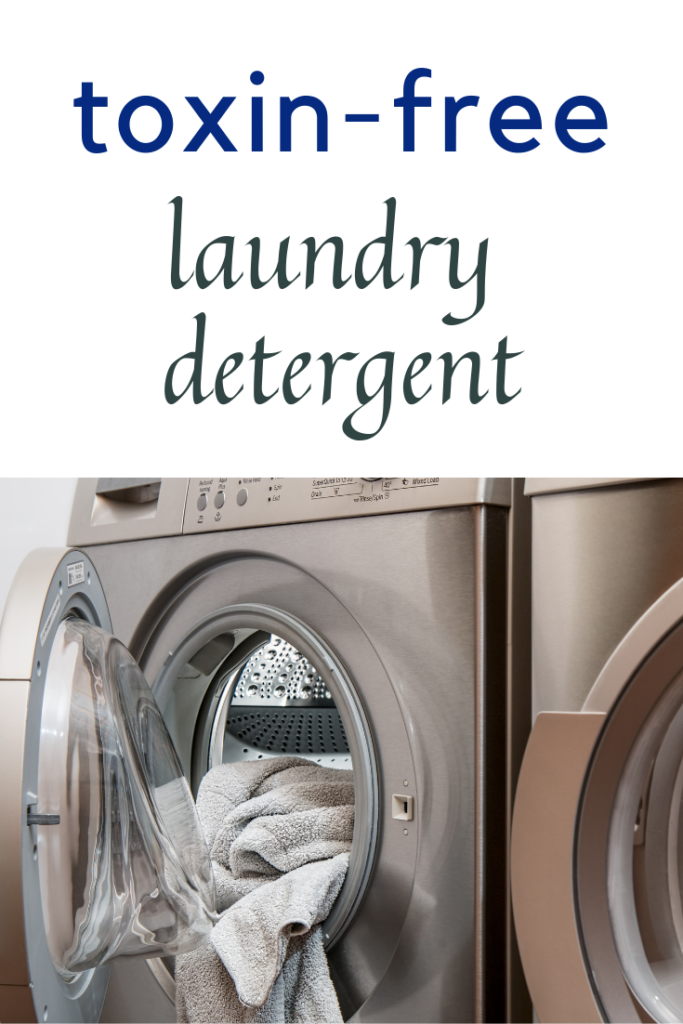 [jetpack-related-posts]
Easy, DIY Non-Toxic Baby Wipes
Easy, DIY non-toxic baby wipes make life easy.
Store-bought wipes are highly toxic to your baby's developing body, and far too expensive.
What's in the wipes you're using on your babies?
I cannot believe what's in some of these, and I'm so thankful I can pass this information to you!
Toxins in Our Baby Wipes
Click here for a discount on the safest oils and lifestyle products like baby wipes: Young Living Starter Kit.
What do we know about most grocery store wipes?
1.) Have known irritants in them for our babies' skin, eyes, and lungs.
2.) Organ system toxicity risk.
3.) A cancer risk.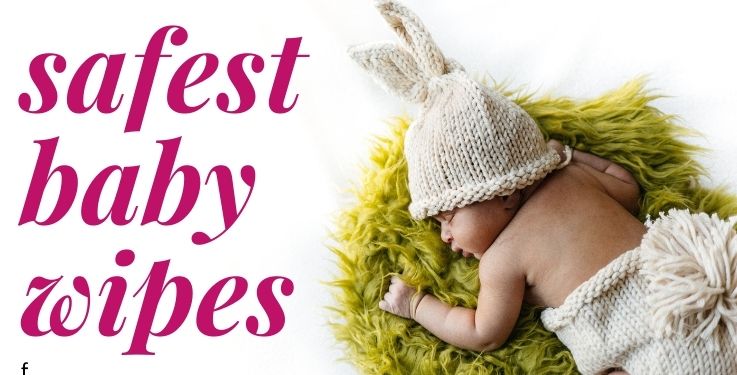 One-Click Safe Option:
Young Living's Seedlings is my overall top pick.
These wipes smell amazing.
Seedlings wipes get the job done, and are always safe and toxin-free.
We don't have to worry about them changing their formula in a way that would put our children in danger, and for that we can put our minds at ease.
To learn how to get 24% discount on these and other safe baby items from the Seedlings Line, click here.
My Favorite Wipes DIY Option
If you'd rather try a little DIY, here's a quick and easy recipe for you to put together.
2 round Tupperware containers with lids
1 roll of paper towel cut in half
2 TBS carrier oil like this one
1 healthy squirt of Castile Soap
5 drops Young Living Seedlings Calm Oil Blend for Babies 
3 cups of purified water
Cut paper towel roll in half with a sharp knife. We'll push out the inner roll later.
Place half rolls in containers (they will be too tall at first!).
Fill measuring cup with water and add oil, castile soap, and essential oil.
Pour mixture equally over each roll pouring around the center of the rolls and moving slowly out from there.
Place lid on top of roll and press down until lid is secure.
Turn upside down and wait 5 minutes for the liquid to absorb.
Open containers and pull the cardboard out of the center.
Pull 1 piece of paper towel out of the center to begin using! Keep container closed while not in use. 
That's it!
We are so thankful for this recipe.
It's really nice to have on-the-go, too.
How to Get Seedlings and the Safest Essential Oils in Your Life
Essential oils are an amazing tool to create a toxin-free home.
Learn more about how to get the best deal (up to 49% off) on the world's best essential oils (and the only ones I trust on our family) by clicking here.
Final Thoughts
Whatever you choose-DIY, safe in-store options, or a mixture of both, at least you can rest assured you're giving your children something that won't irritate their skin or damage their little bodies.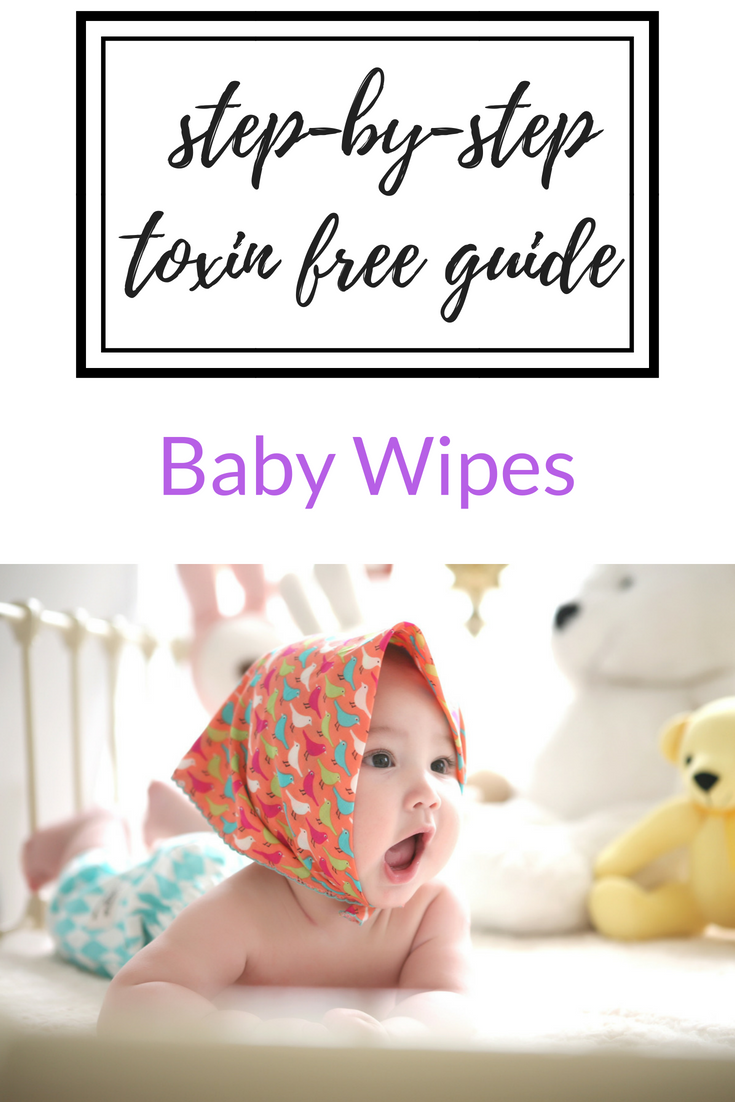 [jetpack-related-posts]