Immune and Lung Fall Favorites
These immune and lung fall favorites are powerful.
Want to jump ahead to learning more about oils and this lifestyle?
Text "Learn More" with your first and last name to (937) 419-4783.
Zero spam. No salesy stuff. It's really me, Andrea Marshall, talking to and helping you.
Not quite ready?
Read on for amazing, yet really simple changes you can make to be healthier this fall.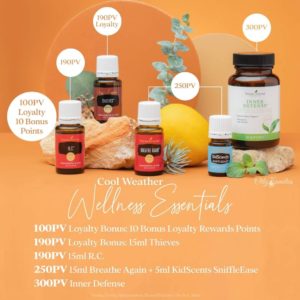 IMMUNE: Inner Defense & Thieves
The big guns.
We take one drop of Thieves essential oil blend in raw, local honey when we've been exposed to germs or when we're starting to feel a little under the weather.
We diffuse it all night and day.
The bottoms of our feet are covered in Thieves and tucked in cozy socks.
Consistent use is absolutely key here. We use it a few times per day or every couple of hours if we're really run down.
If we're a little late to catch an icky feeling, we'll take Inner Defense to get our bodies back to performing above the line of wellness again. It's easy. Just follow the directions on the side of the bottle.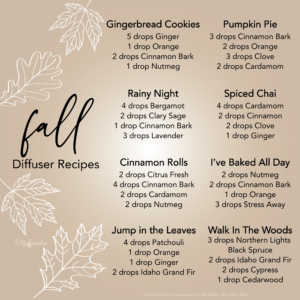 Want to hear something really crazy? 
We've used nothing but Young Living products for the last six cold and flu seasons.
No prescriptions. Nope.
Zero doc visits. Zilch.
Why?
We've got everything we need in our home.
Need some in your home, too? Click HERE.
Not so sure yet?
Read on.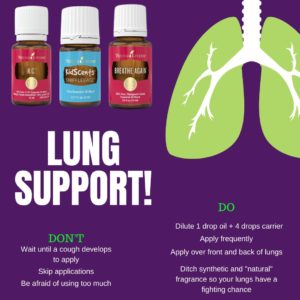 LUNGS: R.C., Breathe Again, and Snifflease
R.C. and Breathe Again open up passageways and help your lungs work at optimal function.
Snifflease is the kids' version, which just means it's pre-diluted.
Diluted doesn't mean weaker here, though. 
Just that it stretches a bit further and is ready to apply because there's a fatty oil inside.
So, I'll carry Snifflease in my purse for all four of us and keep the others in the house.
R.C. and Breathe Again are our go-tos (I prefer the pre-diluted roller of Breathe Again for late night coughing fits).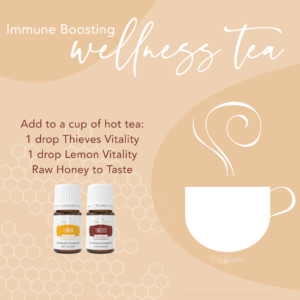 Dilution…what?
We dilute for many reasons, and not all need diluted, but don't worry.
It's super simple.
Why?  Because the ratios are on the side of the bottle.
However…
I usually follow this rule: 1 drop essential oil to 4 drops carrier (fatty oil like coconut, olive, grapeseed, hempseed, etc).
Don't be afraid.
You won't mess this up…promise!
Why Young Living ONLY?
I know…what a weird thing to say, right?
We *only* use one oil company. Sounds odd. I know.
But here's what happened to us in a nutshell:
Our two-month-old was diagnosed with a toxin-caused cancer (we know it's toxin-caused because it wasn't genetic…seriously, go down *that* rabbit hole for a minute…).
Two years later I stumbled upon what it means to have toxic makeup, cleaners, etc.
I tried multiple types of "organic" and natural "essential oils" from big and little companies. None of them worked. Some of them made me feel worse.
I learn about Young Living's Seed to Seal promise: zero pesticides, zero fillers, zero synthetics, zero fragrance, period. I could not find this anywhere else. 
We start using Young Living and were overwhelmed by it's purity and efficacy.
Six years later, I write to tell you all about it.
Learn More
Wish there was a way to learn without being sold to?
Have you been hearing about oils in a negative (or positive) light but know deep down there's something to it?
If you follow me on social media, do you ever wonder why we're so healthy…consistently?
For years?
Or why we get better really fast we are sick?
Text "Learn More" and your first and last name to (937) 419-4783. 
Zero spam. Always an option to opt out. It's literally me, Andrea Marshall, talking to you.
Simple information to learn about toxin-free living in just a few easy steps.
Because why not live the healthiest life possible for the least amount of financial investment possible?
We've saved *thousands* since leaving traditional living and switching to Young Living. 
I can't wait for you to see how!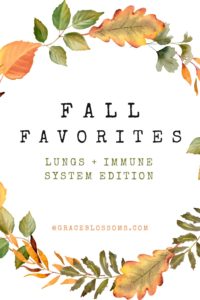 [jetpack-related-posts]