These kids' winter boredom busters will make your time during the cold months much easier.
We homeschool, so having lots of fun ways to engage the kids that aren't electronic is key to survival.
I'll break them into groups, so you can pick and choose or look into what fits your family best.
Games
Some of our boys' (9 and 7 as I write this) favorite games are the ones they come back to time and time again.
We have all kinds of family games laying around. However, the ones I added are those they can play together easily without adult help.
Everything in this post is linked to make your life easier!
STEM Boredom Busters
Our boys have really enjoyed these games that not only entertain, but also keep their brains working!
Art
We like to keep bins like these clear ones so the kids can see their options.
Some of the best artsy things we've kept around the house that the boys keep coming back to are the following:
Indoor Movement
Our kids are usually outside when the weather isn't so cold they can't stand it.
However, days like yesterday when it was 17 but felt like -6, they need some fun, physical movement indoors.
These are the ways we get the wiggles out at our house.
Good Reads
It's always helpful to have some go-to books that the kids love so much they read over and over again.
Here's a list of super affordable books that will keep your kids reading and rereading for years to come!
Final Thoughts on Boredom Busters
I hope these boredom busters for the kids will make your time together fun.
We have slowly built up these in our home over the years, especially during holidays and birthdays.
It's been so very worth it!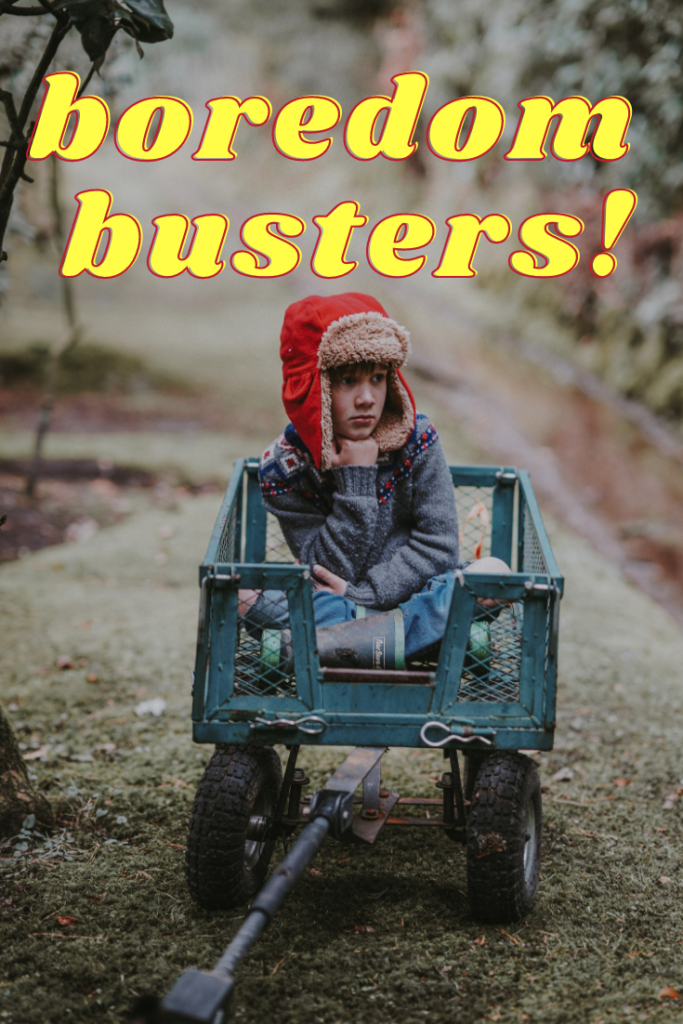 [jetpack-related-posts]