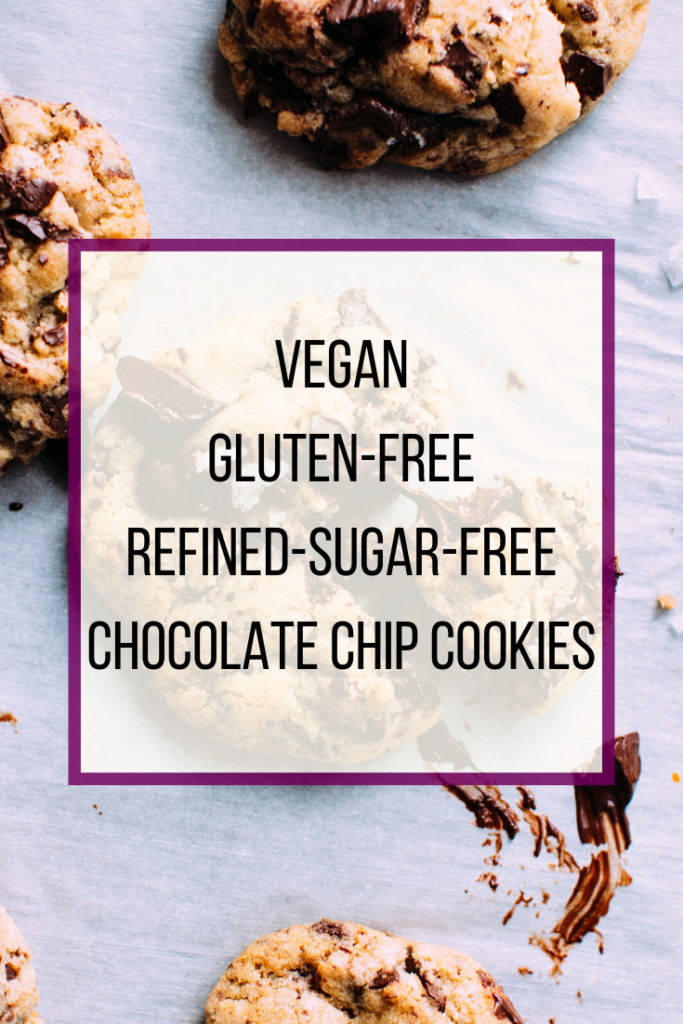 Chocolate Chip Cookies
We recently became vegan, and I was wanting to surprise my boys, 8 and 6 with some chocolate chip cookies that weren't loaded with refined sugar but still tasted like a normal cookie.
Looking for other ways to kick toxins out of your life? Click HERE.
I don't follow the rules of mixing dry and wet. I just dump it all in there.
We like to keep it simple.
To make it even easier, I'll provide links to the brands we use with each ingredient.
Ingredients
Directions
Stir, folding in the chocolate chips.
Make sure to make smaller cookies and kind-of press them down. These tend to rise more like a biscuit.
Bake at 375 for around 8-10 minutes depending on your oven.
*Bonus yum: no eggs means licking the spoon, which my boys always find to be the best part!
Final Thoughts
This was super fast and easy, which is exactly what I need in any recipe.
Mine weren't very pretty, but the taste was good enough to make again.
The boys loved them, and I didn't mind letting them have this as a healthier version of a sweet treat.
Ready for a Toxin-Free Lifestyle?
Since becoming toxin-free in 2016, we tell everyone we can about the only company that could provide a truly safe experience.
They never spray any pesticides on their plants, never add synthetics or fragrance, and will prove it any day of the week on any farm in the world.
Learn more HERE.
[jetpack-related-posts]