It took me fifteen years to discover acne's dirty truth.
That's a heck of a long time to suffer with something unnecessarily.
Seven different doctors, and years of seriously cystic and painful acne.
It wasn't until I was 37 and on my seventh and last desperate option I finally learned the truth.
If I Hear It's My Hormones One. More. Time.
Within seconds of dermatologists looking at my skin, they were writing on their prescription pad.
Hormones.
Because the dirty little truth is: that's as deep as their guess gets.
Why?
Because they've figured out ways to manipulate our hormones to make acne go away.
Most of the time.
Until they met me.
Root Cause
It wasn't until I started to detox my home that I realized I may have a root cause under my "hormonal acne" that docs refused to discuss with me.
When I'd say things like, "What about my acne's root cause? What's making my hormones act this way?" they'd either change the subject or just flat out tell me they had no clue.
When I'd suggest we dig in and try to figure it out together, they'd laugh.
Yes, laugh.
One even rolled his eyes.
Seventh Time's a Charm
What did this seventh doctor do that no one else would do?
He looked at my entire body including emotions, brain function, and spinal alignment.
I took a friend's suggestion to try a chiropractor who also does functional medicine, and that's when my world opened up.
Emotions + Overall Health
I'll break this down more in later posts, but for now, I'll share that muscle testing, emotional release, supplementation, and spinal adjustments were my path to leaving acne behind.
I'm seven months into my treatment after walking through 15 years of sickness, and I can't believe how far I've come.
Now, I can use my toxin-free maximum strength acne treatment to knock out anything that creeps up before ovulation and my cycle.
I've never had my skin look this good.
It's still not where we're going to end up, but I cannot believe I've come so far!
How to Move Toward Cystic Acne Freedom
The biggest step I took toward health was going toxin free.
This post is a really important read for anyone looking to make things right with their skin.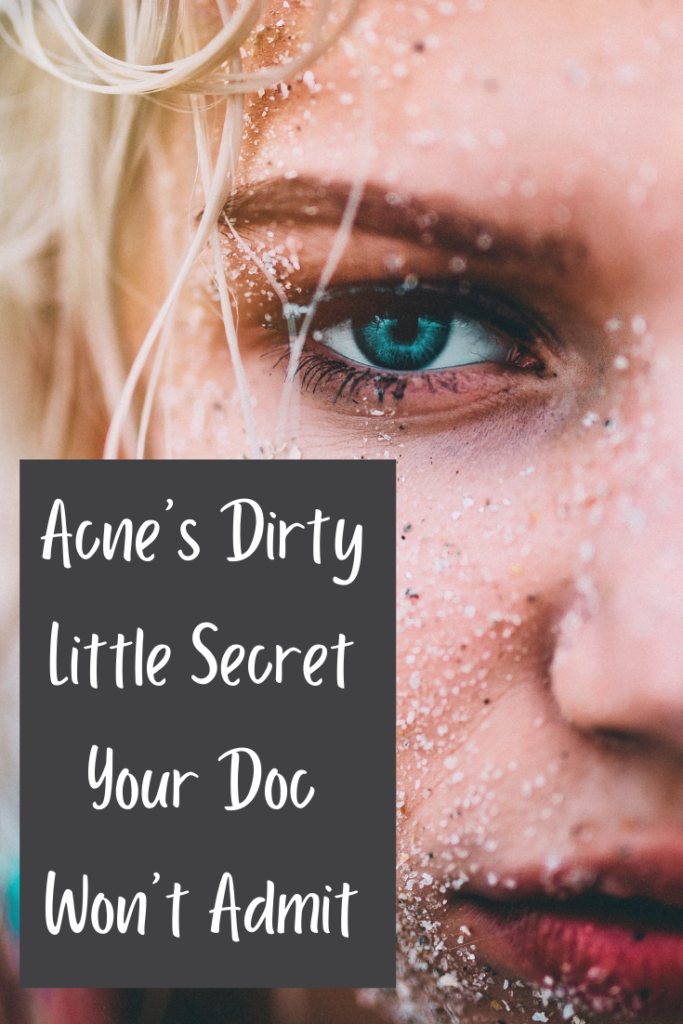 [jetpack-related-posts]