Why is everyone talking about Young Living?
Is it just hype? A fad?
Everyone and their brother offers "essential oils," so why should we even care about Young Living?
Aren't they one of those MLM things?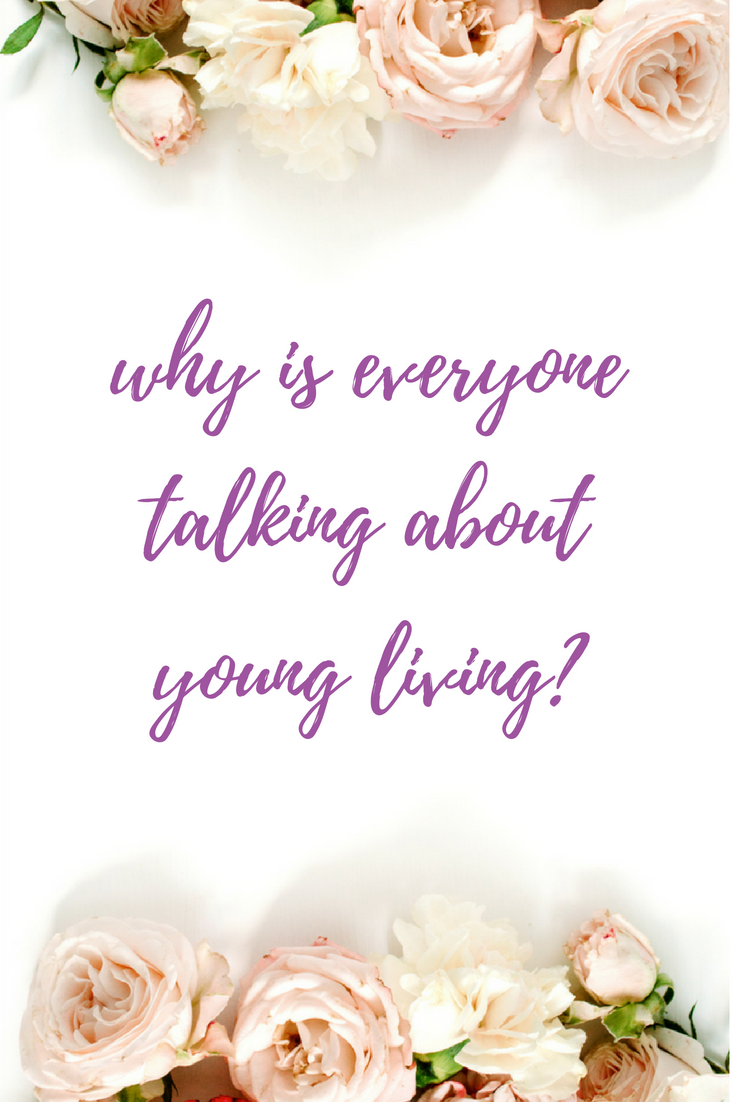 Two Main Reasons
The two main reasons people choose Young Living is  quality and a toxin-free lifestyle.
It keeps you from sacrificing a ton of time researching which products are safe.
Essential Oils
The Seed-to-Seal promise is something that sounds a little gimmicky but in truth is one of the biggest draws to Young Living.
With the know-your-farmer luxury become more prevalent , Young Living plays well in this space.
Owning their farms and never buying from brokers, Young Living serves their customers with only the best plants.
How can you know for sure?
Walk onto any of the farms any day of the week and see for yourself.
You will not find this with any other essential oil company around, but Young Living has nothing to hide.
You'll see only essential oils being mixed together to spray the plants to deter pests.
You can watch only Non-GMO seeds planted into good, healthy, well-loved soil. You can even plant some yourself!
They'll take you through the fields, and you can see how they harvest.
You'll be lead into the distillery where you can watch with your own eyes how Young Living puts out only first-batch distilled oils, never adding anything to them, and sealing them up right in front of you.
That's a big draw, especially for people like me who are sick of being lied to by every company out there just trying to earn a buck no matter what it does to our family's health.
I love the passion behind the founder, Gary Young's vision for essential oils in every home, and it is with this fervor I find myself learning more about how to support my body and help create a healthier next generation in my children.
There is a huge freedom in what Young Living offers with oils and their products when it comes to living above the line of wellness for your family.
Toxin-Free Products
Young Living is so beloved because  the products they sell are 100% safe for use without harming our bodies.
No one else in the personal care, laundry, cleaning, or beauty industries care about you the way Young Living does, and that's a comfort we are blessed with every day.
It is also amazing to see all that they offer.
Pet care, baby care, kids' care, personal products, makeup, nutrition, supplements, even cookware and more.
It's a wonderful feeling to be so secure in knowing every time I buy what we need, I'm voting with my dollars.
I'm saying to the world, I vote safety and health first; in fact, I demand it for the people I love most in this world.
Discounts and Loyalty
Young Living is constantly trying to find ways to share it's appreciation  for its customers.
I don't know about you, but I have never been thanked by any grocery store in any way other than an only "okay" coupon.
Young Living, on the other hand, starts by giving a 24% discount, which you can get two different ways.
This kit automatically saves you over $300!
For $160, you get 12 essential oils/oil blends, a diffuser, samples of a super juice drink (Ningxia Red), and a sample of household cleaner (Thieves Household Cleaner). There's not a better deal out there!
Read more about each item in the kit here.
This kit is a simple start but still comes with the discount at only $45.
You'll get an oil blend called Stress Away, the super juice sample, and household cleaner sample as well.
People who already have a very specific list of oils and products they are ready to switch out often time choose this option so they can build their own kit from the start. 
Either way you choose, you'll get the discount and the opportunity to get even more back with Essential Rewards wellness box.
Young Living offers a program to get money back when you buy what your family needs each month.
It's amazing and by far my favorite part of being with Young Living.
A percentage up to 25% back on your monthly purchases and free product for being a loyal customer is so nice!
Check it out: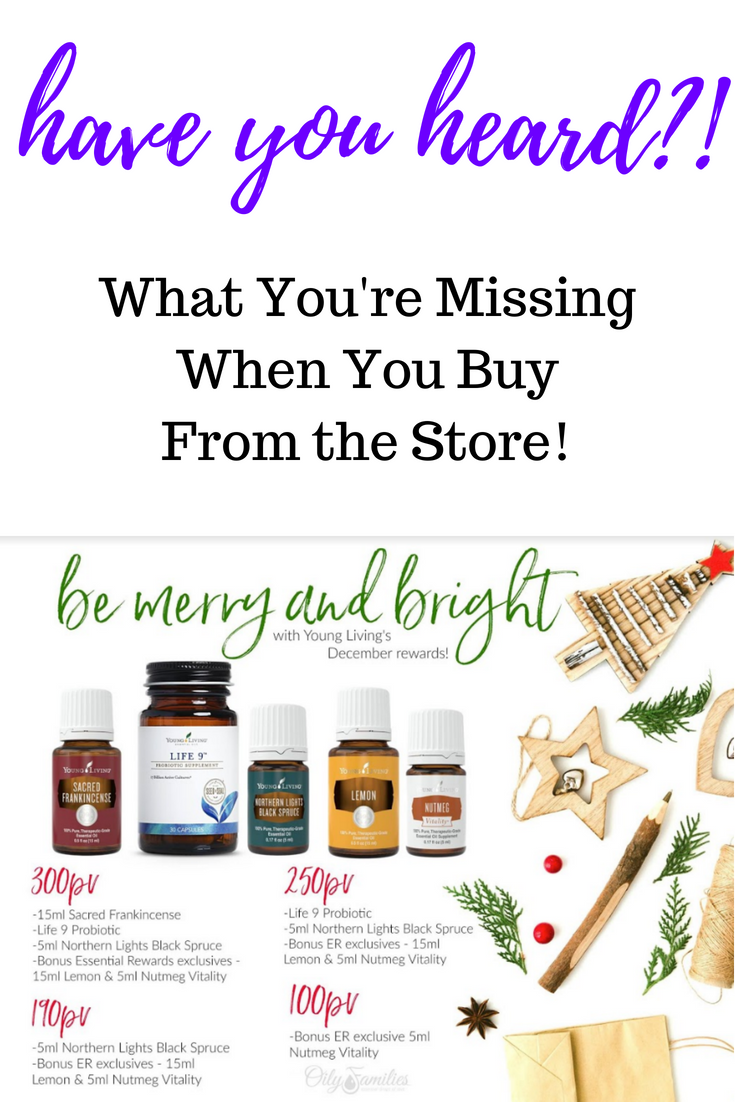 Each month, you can receive over $200 worth of free product, 25% back on our purchases, and a 24% discount.
Since I participate in Young Living's Referral Program, the money I spend never comes out of our family's budget!
Final Thoughts
Besides being the best products on the planet, I'm impressed every day by how generous Young Living is.

I am so grateful for their business opportunity so I can get everything I need for my family without spending a dime.

Our family is blessed abundantly every single day by Young Living.

If you'd like to hear our personal testimonial or ask me any questions directly, connect with me on Facebook or email me at andrea@graceblossoms.com.

I'd love to help you learn more about why the original essential oils company is the most amazing option for you and your family.

Many blessings!

Andrea :)Â 

[jetpack-related-posts]