Safest Dog Shampoo
Mix all ingredients. Wash dog.
It's THAT simple!
Hattie's Experience
Toxins, additives, and synthetics in dog food, treats, and care products like dog shampoo are lessening our pets' lifespans.
When we're striving to live a toxin-free life, it's important to remember our K9 friends as well.
Thankfully this doesn't have to break the bank in order to get great pet care.
Dog Shampoos
While we live by the Furminator with our Siberian Husky, Hattie, we also have to give her a good scrub every now and again.
Thankfully, Young Living gives us an amazing, concentrated option where we can get three safe bottles in one with the AnimalScents Shampoo!
Simply get a foam pump bottle like this one, put a third of the bottle of shampoo in, filling the rest with water.
You can even add a little T-Away in there from our AnimalScents line if you'd like.
This blend will help calm your pup, which is great for dogs like ours, who tend to get stressed during a bath.
Our Husky, Hattie (and I) loved this easy DIY because it was thick enough to lather up in her thick fur, yet there was enough of it to wash her really well twice!
Hattie is a big dog.
She also likes to play in the dirt and mud with our boys and prefers to live outside in most weather, so she was extra filthy.
If you have a smaller dog, mainly inside you could get four or five washes out of this. Maybe more!
Best Part
The best part is knowing there weren't any synthetic fragrances in either of our dog shampoos that could really harm our sweet pup.
The oils are only from Young Living, so we know they're 100% safe for her.
Why buy oils anywhere else when Young Living is the only one that meets all of the following criteria: never sprays their plants, never adds synthetic fragrance, only 100% oils.
Get Oils Here
Not getting a 24% discount yet?
Not utilizing the 25% back on top of that with Essential Rewards?
Click here for help.
This link will also be extremely useful in starting the journey.
Need step-by-step directions? Click here.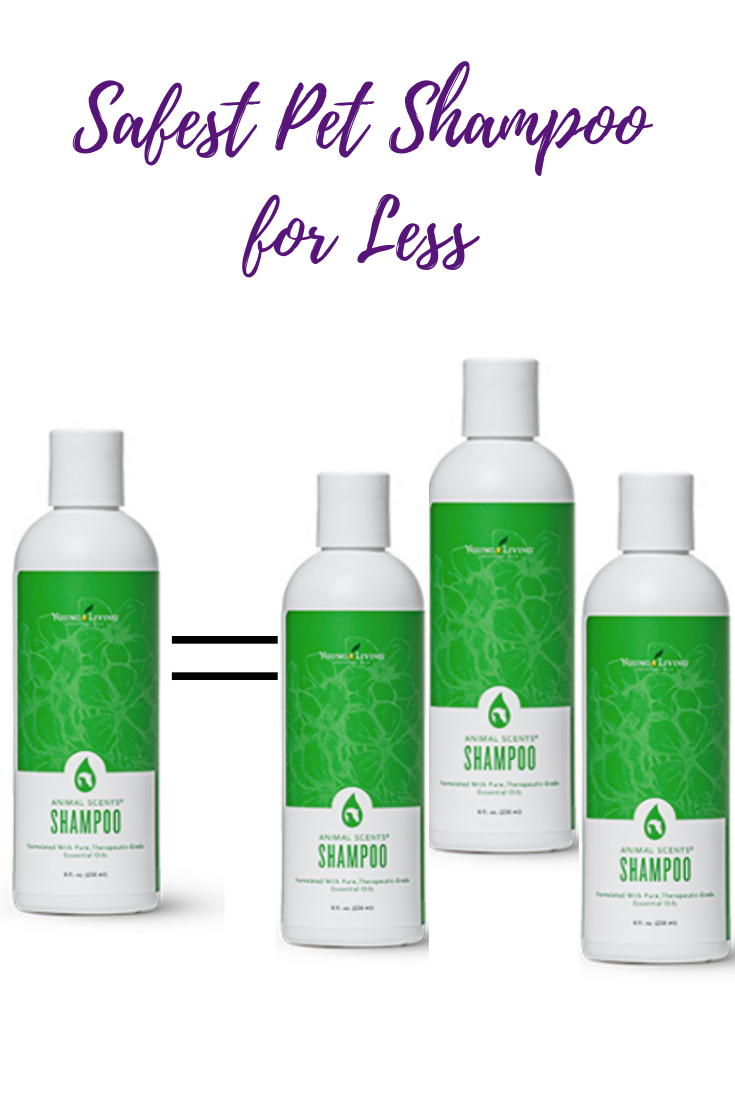 [jetpack-related-posts]