Canker sores are so annoying, aren't they?
My youngest gets them every time he fights off any sickness, so we have to rely on this when that happens.
In this article, I want to go over three things.
I will let you in on our amazing life hack.
Help you get your own.
Teach you how to use this canker sore hack to prevent and fight other illness, too!
Canker Sore GONE Naturally
We've had the best relief from a canker sore naturally with this quick and simple remedy.
It's saving us a ton with each healing only costing around fifty cents!
The best part is that this remedy is also the exact same bottle we use a drop of every day to prevent viruses and bacterial junk from coming into our home.
Please know this is one of the most important staples for our health.
I believe this should be in every single home–it's been that good to us these last five + years!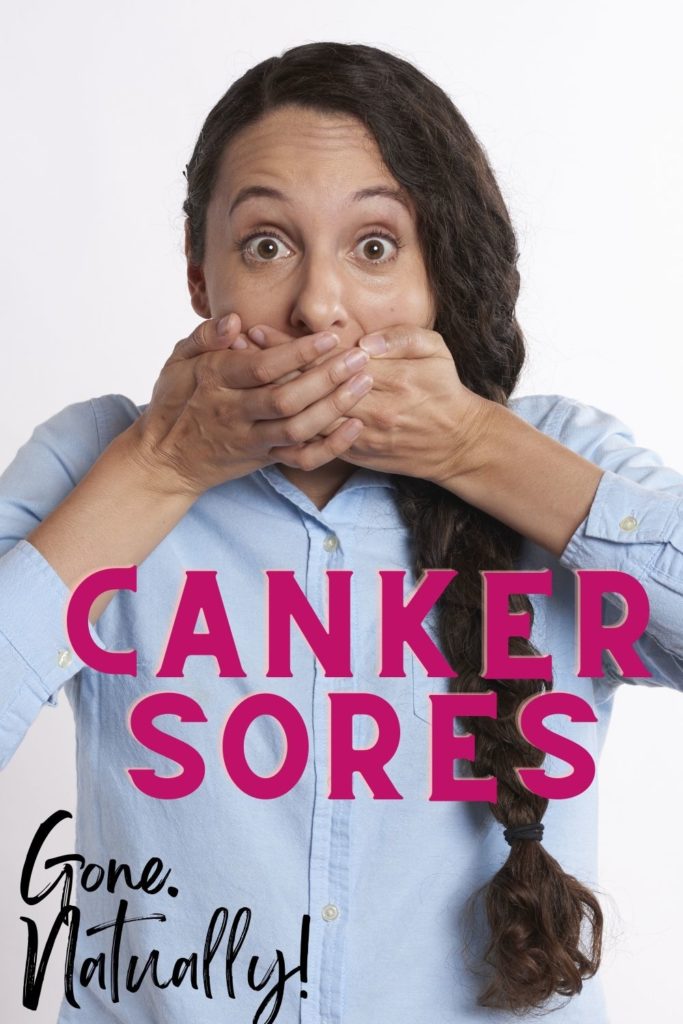 Simplest Option
We grab a little organic coconut oil (in a glass jar like this one) and put one drop of Thieves in it.
(Note: 300 drops in a 15mL bottle)
This is what we call a "hot" oil, so it needs to be diluted.
The standard rule is around 4 drops carrier (what we'll call the coconut oil) to one drop essential oil.
Be Consistent!
The same way we don't exercise once and assume we're at our goal weight, we don't put one drop on the sore and expect a miracle.
You may, however, notice it shrinks noticeably.
Don't stop applying!
We find we need to apply it around four times to get rid of it, but we have also been pesticide and synthetic-free for over five years.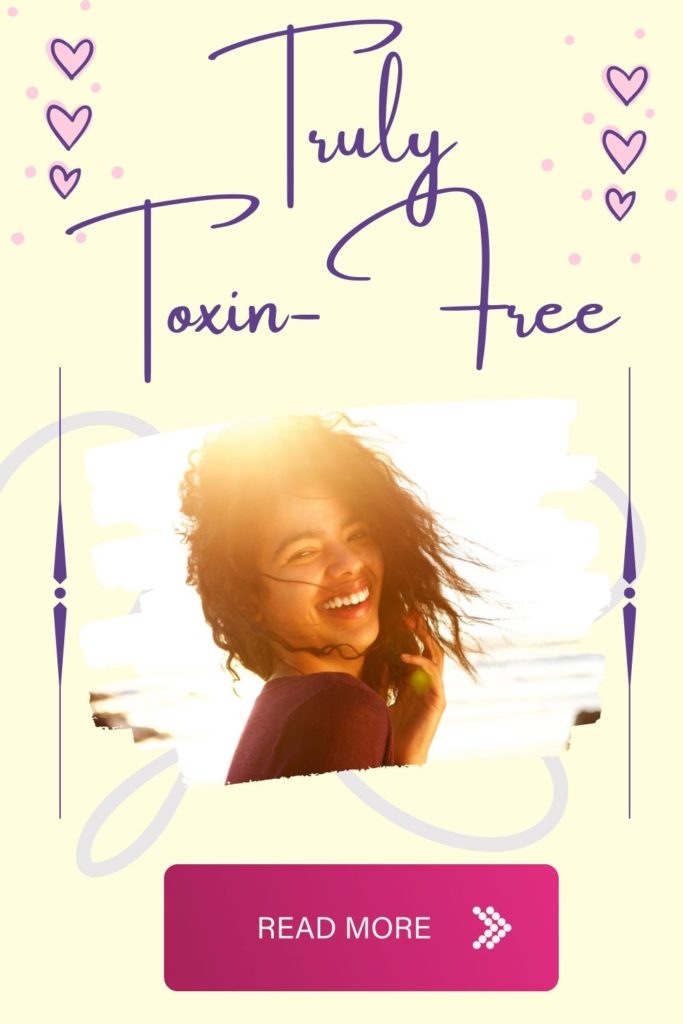 Nutritional Options that ROCK
We get canker sores for a reason, right?
Since we're all about digging to the root and attacking that rather than just putting a bandaid on the symptom, we add Inner Defense to our wellness arsenal.
This is a capsule with Clove, Thyme, Lemongrass, Eucalyptus Radiata, Rosemary, and Cinnamon Bark oils in it.
These oils are all measured out in such a way that packs the best punch.
We are always successful knocking out the root cause of a canker sore with Inner Defense !
Oral Care
Two other amazing ways we fight back against the canker sores that pop up from time to time is by creating a healthy environment in our mouths.
Thieves Spray and Thieves Mouthwash are two unbelievable strong defenses against canker sores in our home.
Even better?
On my Facebook page we have a fantastic hack to dilute the super concentrated mouthwash and the spray to get them to stretch and work just as well!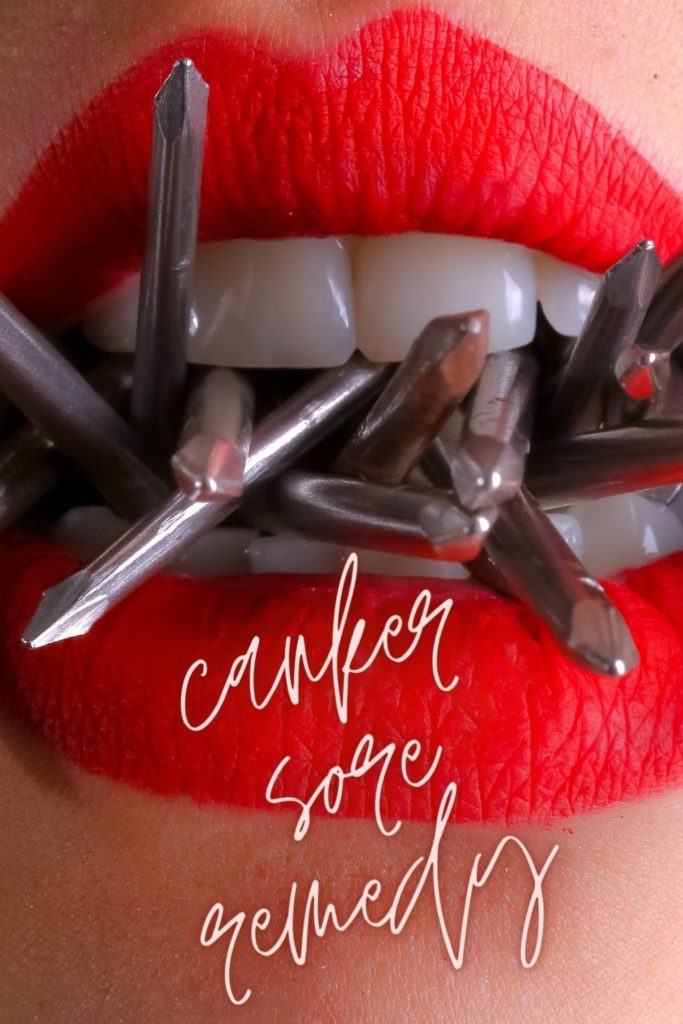 Other Uses for Oils Above
I'm super grateful for the only hand-weeded, pesticide-free, synthetic-free, and fragrance-free oils.
Once I learned what that really meant for our family, I've been blown away with what a blessing this is.
However, I don't want to buy Thieves just for canker sores, right?
300 drops goes far.
So, we put one drop in a little honey often.
We've used this to fight off any sort of icky germ we feel coming on.
It's been amazing for scratchy throats.
Even better for cough and prevention.
I cannot tell you what a gift it is to know I can lean so heavily on Thieves when my friend calls to say her kid puked just after my children were playing with hers.
Before Young Living I had no way to prevent, fight, or support a healthy lifestyle!
Final Thoughts
Skip the over-the-counter $18 tiny tube of side effects!
Why waste your money on something like that?
You can only use it for one specific use before it expires.
Even worse, those products only tear down your body with synthetic ingredients.
When on the Young Living site, you can make it work for you.
Choose Subscribe and Save to get 24% off all products.
You'll never be locked in to anything and can cancel any time!
If you'd like to order monthly, you can get free products and points to spend like cash, too.
This is how our family has become toxin-free and healthier than ever!
[jetpack-related-posts]