For years I assumed the pain relief cream on the market was safe.
How else could they make their way into my town's grocery?
I was surprised by what I found.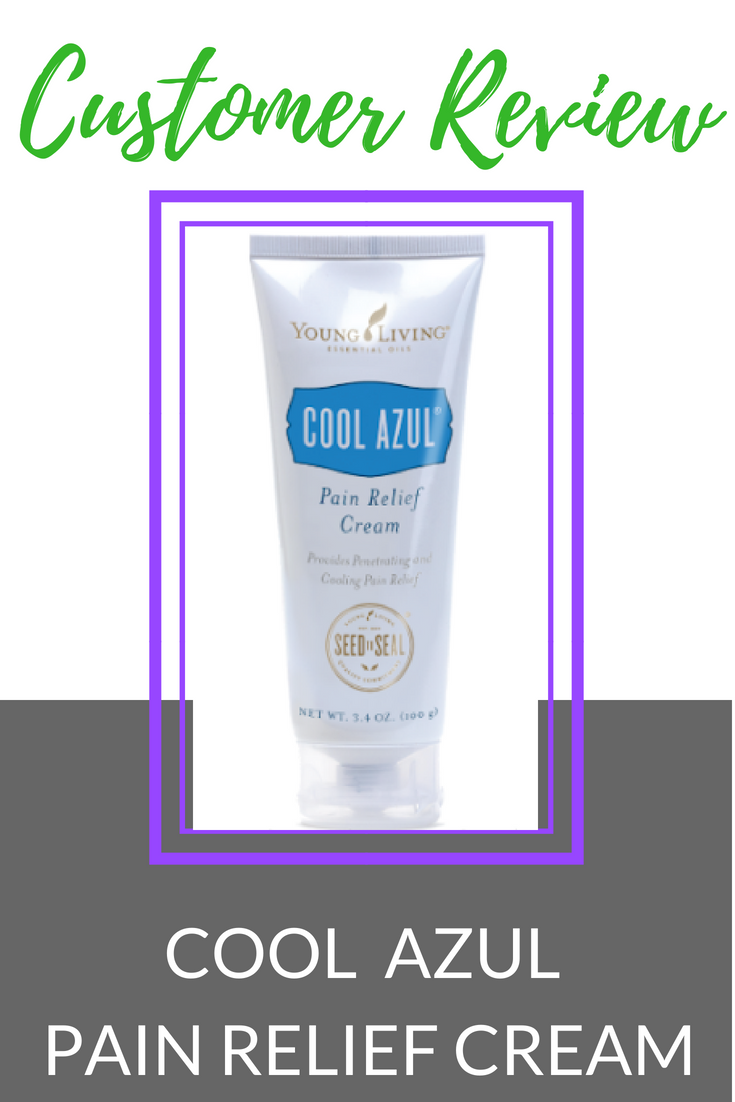 The Problem
To give the entire list of frightening ingredients in today's sports creams would be too much for the purpose of this post, but here's a snapshot:
Source EWG
METHYL ACRYLATE: Multiple, additive exposure sources, Allergies/immunotoxicity, Organ system toxicity
NONOXYNOL-30: Persistence and bioaccumulation, Endocrine disruption, Contamination concerns (ETHYLENE OXIDE, 1,4-DIOXANE, ETHYLENE OXIDE, 1,4-DIOXANE)
TALCÂ : Organ system toxicity (non-reproductive), Contamination concerns (ASBESTIFORM FIBERS)
The Answer
Young Living's Cool Azul Pain Cream is one of the newer products from this company that works tirelessly to create safe formulations for its customers.
(If you need to get your 24% discount on all products, click here: Young Living Starter Kit)
It is cooling relief for minor muscle and joint aches, arthritis, strains, bruises, and sprains.
This plant-based formula combines the power of Wintergreen essential oil with Young Living's exclusive Cool Azul essential oil blend.
Methyl salicylate found in Wintergreen helps alleviate pain deep in the muscles and joints.
Natural menthol found in Peppermint provides a cooling effect.
My Favorite Uses
After particularly tough workouts, I love to rub this on my knees. They are starting to bother me a little, but with this in my arsenal, I know that I'll be back to running around with my kids in no time.
The other way I love using it is around my sinus area and down my neck.
I tend to have pressure often, especially with weather changes and carry stress in my shoulders and neck. This is such a relief!
What Others are Saying
As I look through the comments on this product, I was excited to see how people were raving about it because I feel the same way!
"When I have a lot of soreness I use the sports 

cream

 during the day, then after an epsom salt bath I will massage with deep relief so I can sleep."
…"my friend use(d) with their kids that are in professional sports…

cool azul (sports cream)

 a dime size on area…"
Listed as a top pick for recommended oils after the Premium Starter Kit.
Listed as top pick for men's favorite Young Living products.
Final Thoughts
As always, I'm forever grateful for these powerful and safe products.

I have been grateful for this pain cream on many occasions including throwing out my back, sore muscles from carrying kids around, etc.

To know I have this in my medicine cabinet, especially as our boys get older playing sports, is such a relief.

I want only the best for our family, and this is it.

Many Blessings!

Andrea :)Â 

[jetpack-related-posts]