DIY Toxin-Free Makeup Remover
You cannot find it at the store, so this DIY toxin-free makeup remover will become your new best friend.
Just Say No
Toxic beauty products lead to cellular damage and premature aging.
Our skin (and largest organ) drinks in whatever we choose in this moment.
Simple Answers
Start with the safest and only pesticide-free essential oils from Young Living.
From there you can do one of two things.
1.Young Living Makeup Remover Wipes
The Young Living makeup remover wipes will be your new favorite quick pick.
They are soft, smell clean, and leave you skin fresh and free of makeup.
Don't have a discount yet?
Get it here!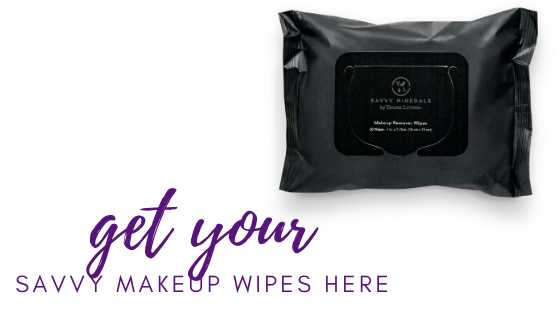 2. Favorite DIY!
You can choose to store these in the liquid or not. I choose not to, but I have friends who like them presoaked, too!
Approx. 60 cotton rounds 
1 tsp Hempseed oil
2 tsp liquid castile soap
2 TBSP witch hazel 
1 cup purified water
10 drops Young Living essential oil of choice  (suggestions: Lavender, Geranium, Tea Tree, Manuka) 
***Mixture yields approximately 3-8oz mason jars filled with 20 cotton rounds each***
Combine liquid ingredients in a measuring cup.
Add all ingredients together in mason jar and stir together. Either dip cotton round in or submerge to have a pre-wet wipe.
Don't Forget!
Learn more about the safest essential oil option here: Not all oils are created equal.
Final Thoughts
For all your skin endures during the day, it's important to nourish it, especially as we age.
Take care of yourself in this little but important way.
Your skin and your body will thank you.
[jetpack-related-posts]