With new Believers in our home, I wanted to walk through 1 John together.
I'm definitely not some great theology major, but I have actively studied the Word for the last 15 years.
Even that many years in, I'm still so amazed in wonder each time I open the Bible. This raised the question: how do I help my family go through a book of the Bible together?
With the ESV Study Bible to help, I created questions based on what the commentary would answer for me.
Next Steps
I typed out all of my questions, then got to thinking.
What if other families could use these questions?
I've joyfully added them to my Teachers Pay Teachers site for FREE for anyone to download.
You can click right here and get access to it now.
Also, please PIN the following image and follow me on Pinterest here for the follow up chapters.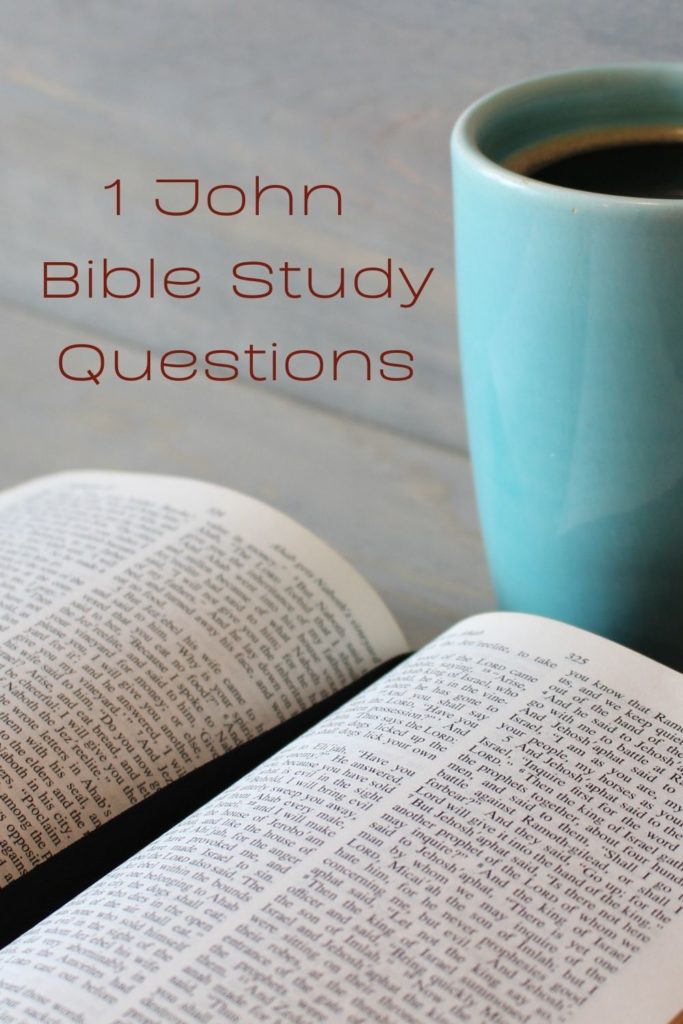 Let's Work Toward 1 John Together
I'm nowhere near proficient in writing any sort of Bible study. That's why I created questions the commentary could answer.

If you have a great question you think I should add to this study guide, please comment below!

I'd be super grateful for your input.

[jetpack-related-posts]