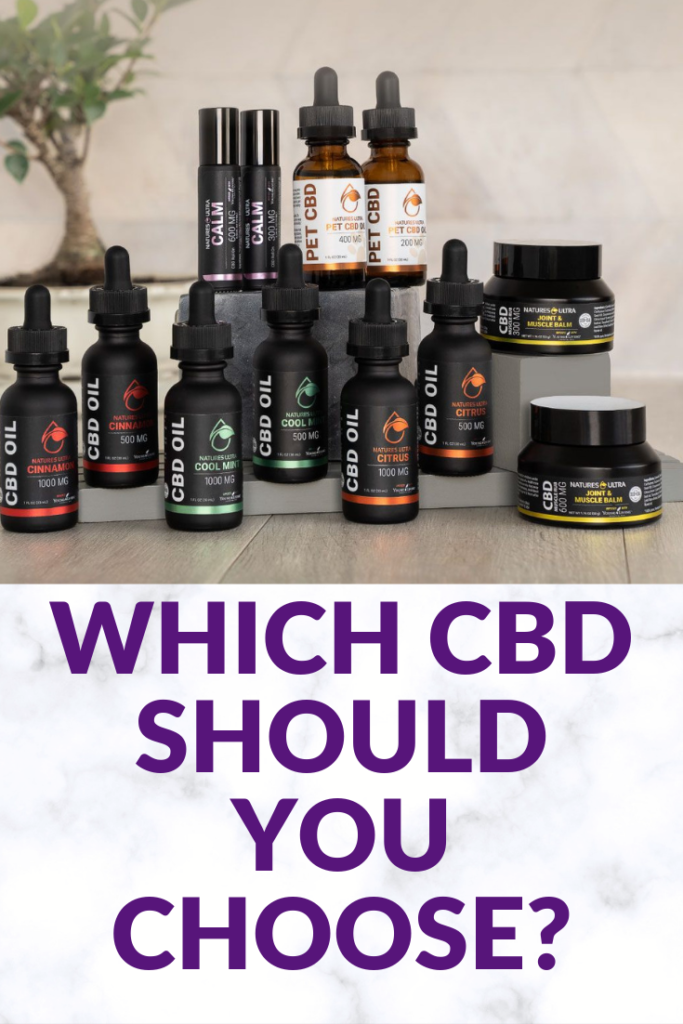 The Problem
Just like the essential oils industry, people saw a way to make a quick buck with CBD oil.
In a flash there were CBD companies popping up all over the place.
Similarly, without research, harm, just like with essential oil fakes, will happen.
How do you choose?
Isolate VS Full-Spectrum CBD
Isolate is where it's at.
There's no trace amounts of THC, which means it won't mess with any work drug tests.
Full spectrum contains plant material, chlorophyll, waxes, oils, terpenes, and toxins from the soil.
For this reason, isolate is a much safer choice.
Terpenes
Terpenes matter!
Young Living oils infuse Nature Ultras CBD creating the best oils high in terpenes.
A terpene is an aromatic hydrocarbon in the oil of a plant.
Terpenes effect receptors and neurotransmitters in the brain.
To the brain they look like antidepressants.
Because of this, the combination of Young Living's essential oils and Natures Ultra CBD has unbelievable effects on the body!
Quality starts at the source. Growing Nature's Ultra CBD in the high mountains of Colorado allows fewer pests without spraying chemicals. Natures Ultra CBD is pesticide-free.
Nature's Ultra is one of the first companies with a USDA organic certification and USDA organic handler's certifications. Testing in multiple stages throughout the manufacturing process allows for potency and purity.
No heavy metals. All products have been subjected to rigorous laboratory testing to ensure it contains the optimal amount of CBD and is free of heavy metals.
No solvents. Harsh chemicals are never used in the manufacturing process thanks to the proprietary CO2 extraction methods.
The QR code on bottle will lead to lab test results.
Quality extraction process. The green-friendly CO2 extraction process produces the purest CBD at 99% or higher. Nature's Ultra certifies zero THC (0.00%).
All ingredients proven natural, organic, vegan, and gluten free.
Just like Young Living, Nature's Ultra is even better than organic.
Never sprayed.
Hand-weeded.
Harvested at the best time.
Bottled and tested to perfection.
Because of this, we can trust this company as much as Young Living.
A Sweet Discount!
Because Young Living and Natures Ultra have partnered, a discount is apart of the package. The best part of having a Young Living membership for CBD purchases is the 24% discount on all Nature's Ultra products!
After purchasing a Premium or Basic Starter Kit, total access to the best oil on the planet for discount is available!
CLICK THE PICTURE OF THE CBD PREMIUM STARTER KIT BELOW TO GET STARTED!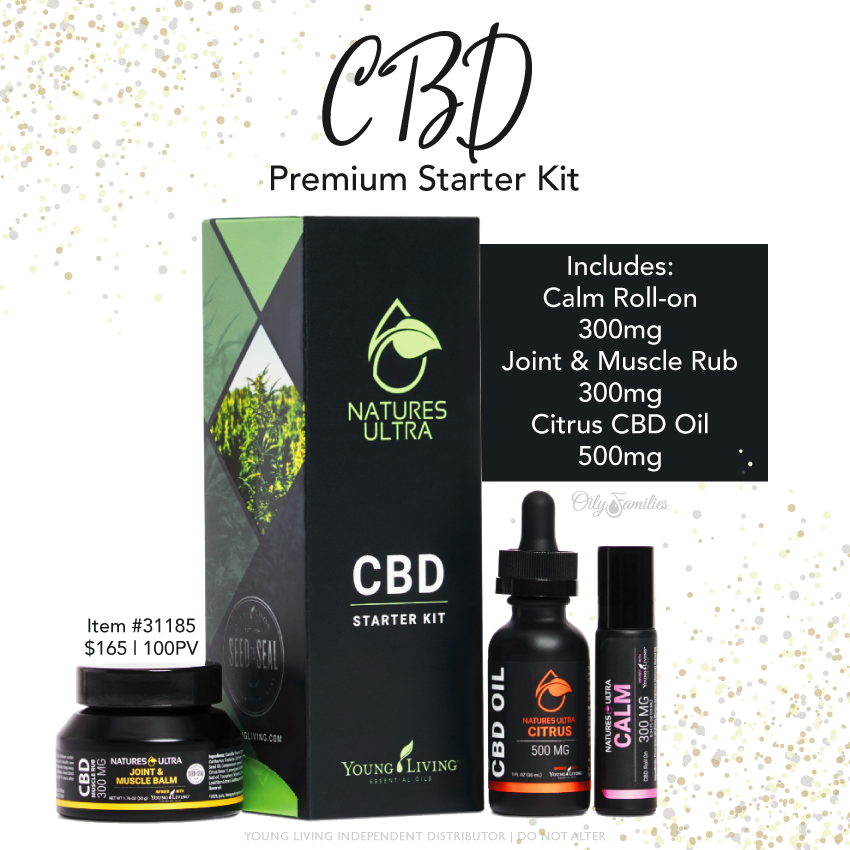 [jetpack-related-posts]