Healthy Hair Heat Protectant
Heat treated hair needs a good, healthy hair heat protectant DIY!
Unfortunately there aren't any pesticide and synthetic free options on the market, so we make this super simple one instead!
DIY
Water, coconut oil, and essential oils is all it takes!
**If you haven't gotten your 24% discount on the only pesticide and synthetic free lifestyle products, click here: Happy New Healthy Lifestyle! Â 
16 oz. spray bottle (this one is super cute!)
2 tsp Fractionated Coconut Oil (this is the one that's always liquid–if you melt the solid kind, it'll gunk up the bottle and not work)
10 drops Cedarwood oil
8 drops Lavender oil
4 drops Geranium oil
2 drops Patchouli oil
Add all ingredients to spray bottle and fill the rest with water.
Shake and lightly spray on ends of hair before blow drying or heat styling.
If it makes your hair too heavy, try spritzing on your hand first.
Rub your hands together and just use your fingertips to work through your ends in a lighter way than the spray bottle can do.
Results:
First of all, how seriously easy was this healthy hair heat protectant!?
Now, that's the kind of DIY I can enjoy!
Start LOW and go SLOW.
You'll see what I mean when you feel this product.
Want to know how to go non-toxic with essential oils? Click here!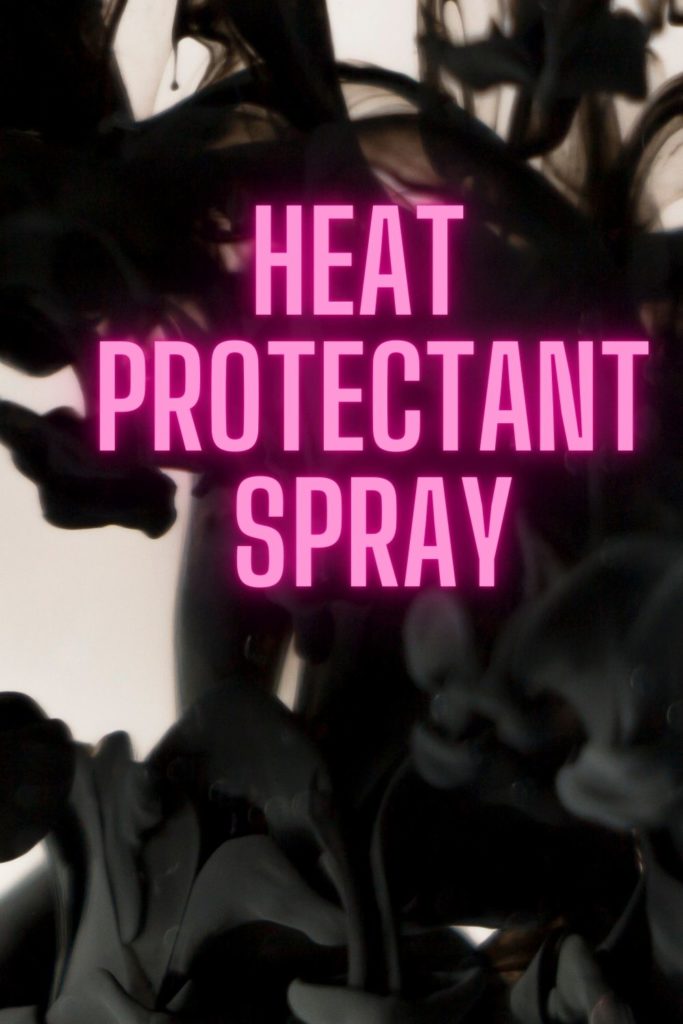 [jetpack-related-posts]