Banana Maple Muffins
Banana maple muffins are quick and easy to throw together. My favorite kind of recipe!

Amazing Recipe
Thankfully, about a half hour before our first snack time today, I ran across a recipe on cookieandkate.com.
It looked not only easy, but also like a recipe that I could swing on grocery day when my fridge was looking fairly sparse.
The original post gives other options, but this is the one we used and enjoyed.
They are so sweet yet call for no refined sugar!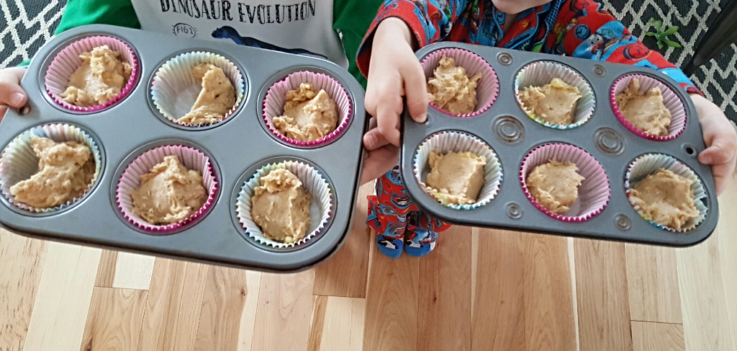 They are moist, delicious, and we topped them with strawberry jam (which we are also dangerously low on now that I think about it).
Muffin Recipe
INGREDIENTS
â…" cup melted coconut oil
½ cup maple syrup
2 eggs
2 bananas
¼ cup milk of choice (I used raw milk from our local farmer)
1 teaspoon aluminum-free baking soda
1 teaspoon vanilla extract
½ teaspoon salt
½ teaspoon cinnamon
1¾ cups whole wheat flour
â…" cup old-fashioned oats
DIRECTIONS
1.) Preheat oven to 325.
2.) Mix ingredients in from the first ingredient to the last one (in that order). Nothing fancy, just pour and stir!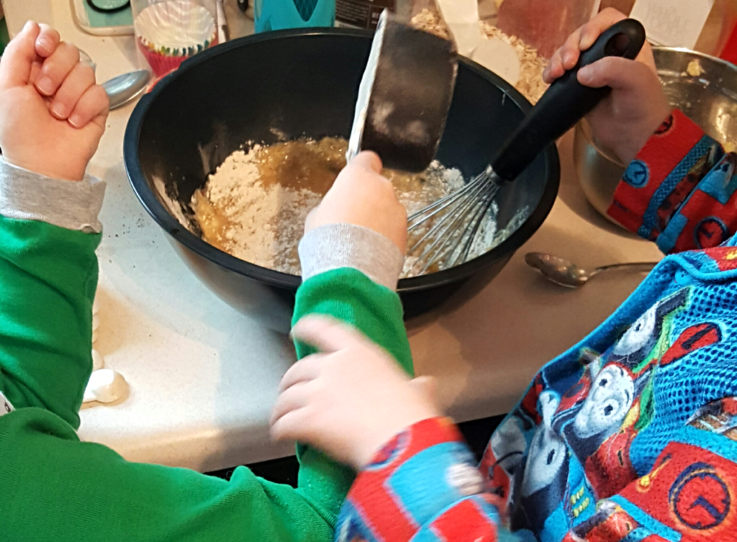 3.) The batter is thicker, so I scooped it into greased muffin tins (actually, we used paper cups on the first batch then the dye bled onto our muffins…sigh).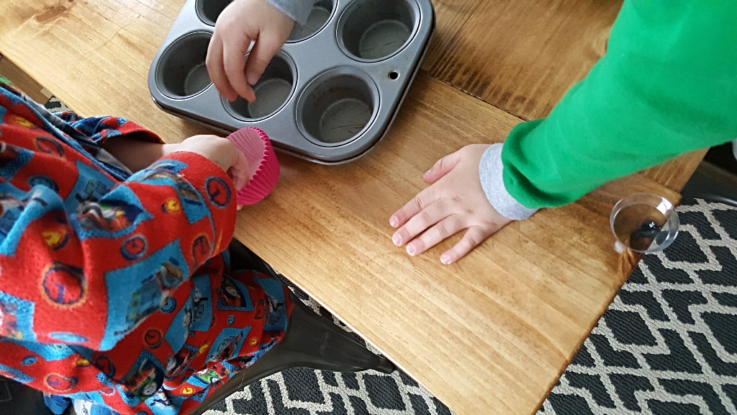 4.) Bake for 22 minutes.
5.) Enjoy!
Tasty Treat
We ate these straight out of the oven, broken up on a plate while the steam poured from the inside.
A little strawberry jam (we use organic strawberry jam from Costco…yum!), blow on your piece for a few seconds, and just like that, you've got yourself an easy, healthy snack!
I love recipes where I don't have to go backwards in the list of items. I really get annoyed as a non-baker, when I have to use two bowls.
See? I mean e-a-s-y. Easy.
I know. It sounds ridiculous, but in my simplistic baking mind, everything should just go in one bowl when little hands are helping to prepare it.
Stir, no mess ups, pour, and go, right?
A Bit of a Difference
You'll notice a considerable difference between my pictures and the original post. Hers are pretty. Mine had to be taken as quickly as possible before two little squirrels (and one hungry project-doing daddy!) gobbled them down.
I loved how they were like eating a sweet treat between the maple syrup and the banana, but I knew I was giving the boys a good, filling, snack. It held them for two solid hours!
Two hours, people!
I will admit after the second muffin they wanted a third because they were so delicious, but I told them no because that felt like plenty. I'm glad to report it most definitely was!
They had all the energy they needed to wrestle all the way down the hall jumping on each other and to make a fort from every piece of bed clothing and pillow in the house before lunch.
I'd say it was a win.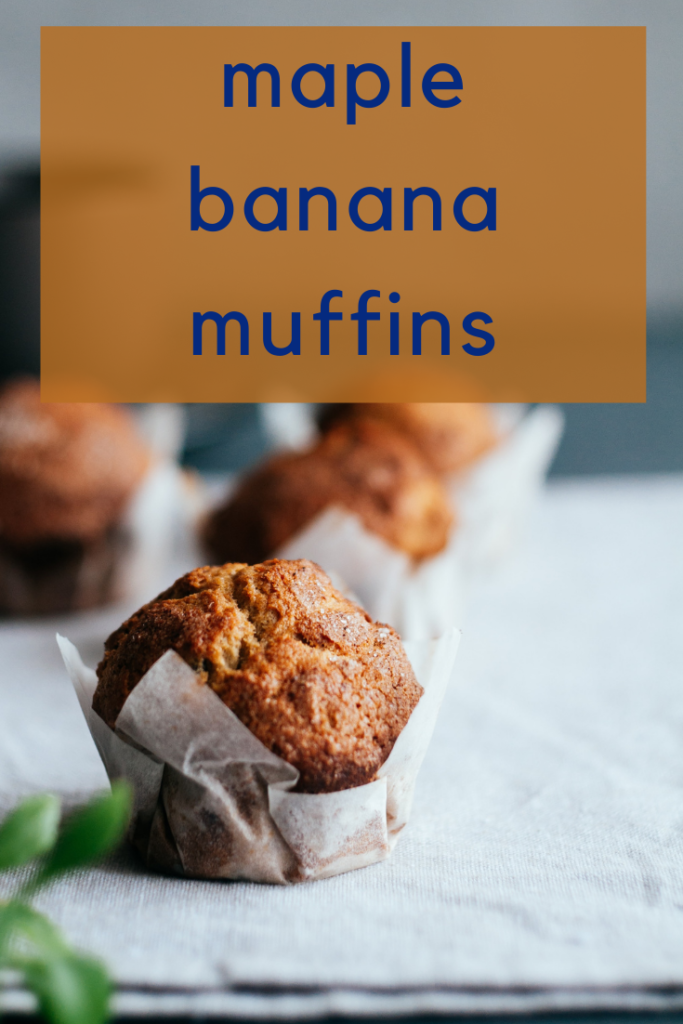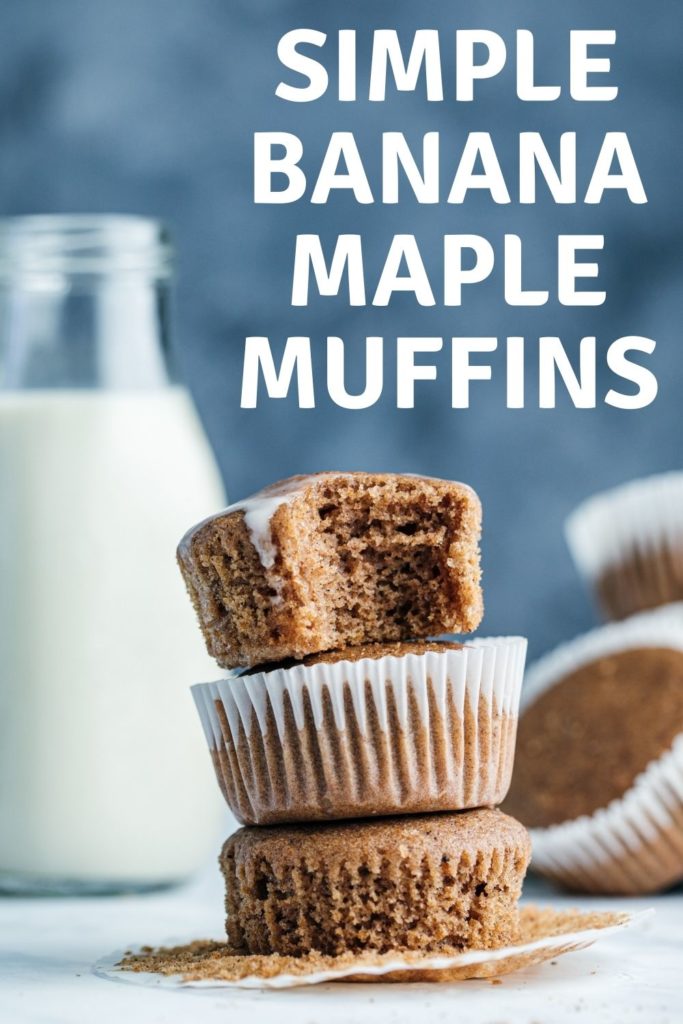 [jetpack-related-posts]