Natural Bleach Alternative
This natural bleach alternative works!
It's super simple to put together, stores nicely, and is something the whole family can use.
What a relief to know that your surfaces are clean, your whites are white, and your home isn't toxic.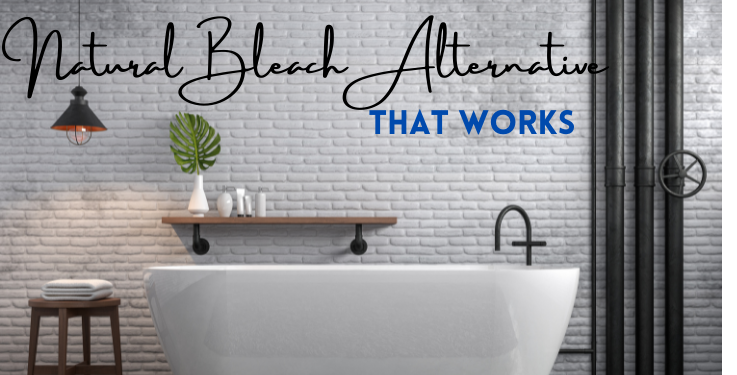 Ingredients List
Glass jar like this one
3/4C hydrogen peroxide (I use this one)
1/4C lemon juice
15 drops Young Living Lemon oil (why we only trust YL here)
3/4 C baking soda
1/4C Thieves Household Cleaner (the only household cleaner you need!)
7C water
Directions
Mix all ingredients in the 1/2 gallon jar.
For laundry, use 1C per load, or use in sinks and tubs like you would regular bleach.
Printable
You can get the free printable below right here.
Do you have a Young Living Recipe book like this one? How cute is it?!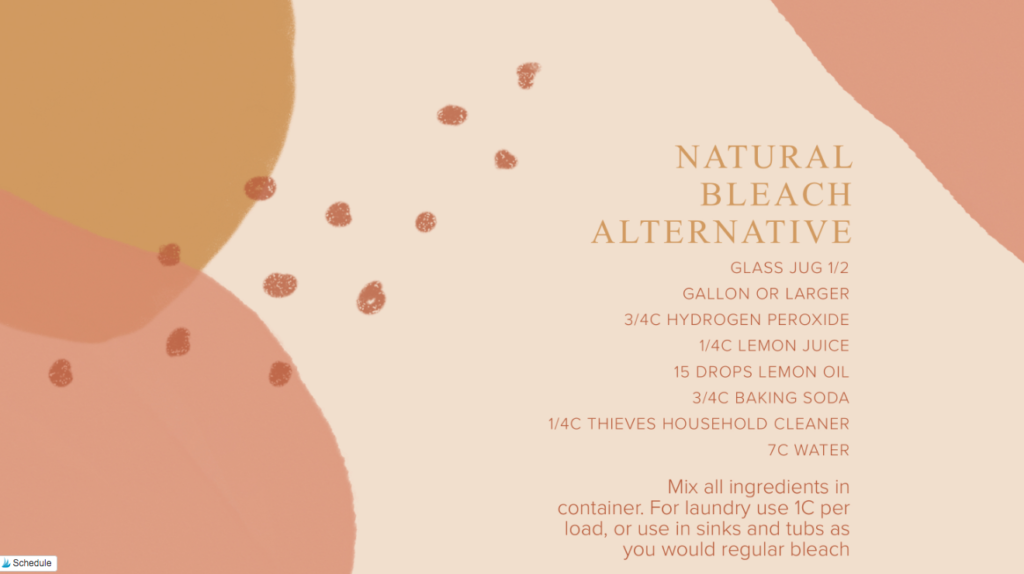 Why Traditional Bleach is Highly Toxic
You probably already know bleach isn't good for you based on the smell.
If you'd like to read solid research behind why bleach is toxic, here's a site I trust.
Where to Use
We like to use this bleach on the following areas of our home:
Laundry whites
Sinks
Tubs
Showers
White tile
Pest/rodent repellant (add Peppermint essential oil to boost)
Wipe down counters (that can handle bleach–be careful!)
A New Generation of Clean
Our boys help clean our home because we know Thieves Household Cleaner or alternative bleach mixes like this are safe.
We do our research on cleaners and essential oils.
It had to be Young Living and no other brand after months of learning.
Now, we work together as a family to take care of our home.
Our children learn the value of hard work in keeping a clean and safe, toxin-free environment young.
This means they'll pass this on to their children creating a new generational health.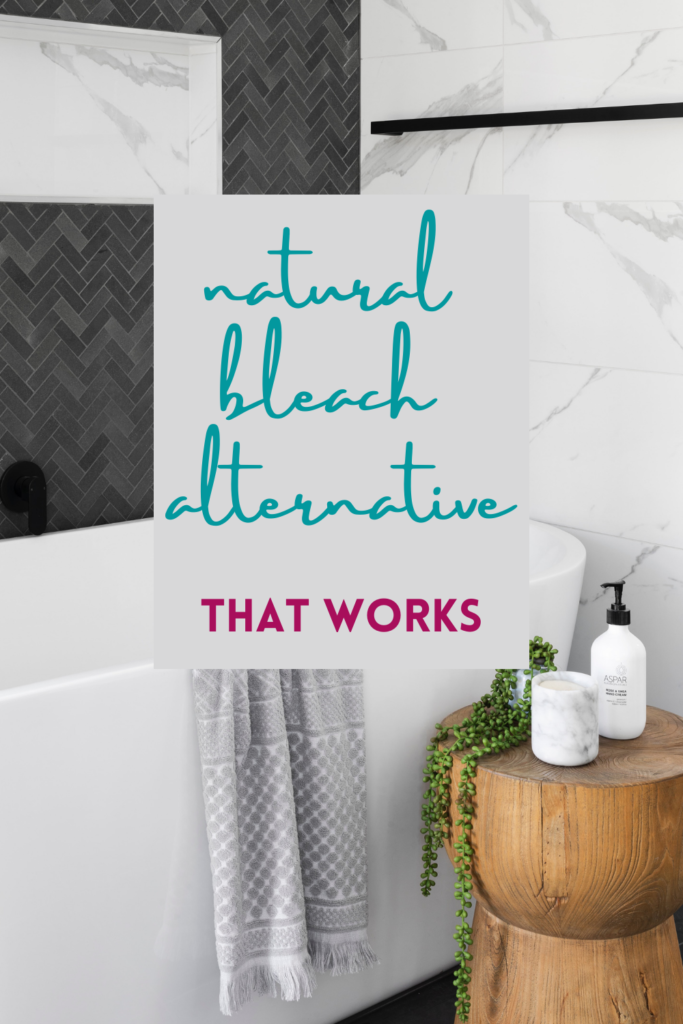 [jetpack-related-posts]