As a former teacher, I can speak for all educators when I say that teachers work hard for your children, so one of the biggest backpack essentials is teacher gifts!
I can also say that when teachers feel appreciated and cared for after pouring their hearts out to your children, it is refreshing.
This post is full of toxin-free gifts any teacher would be thankful to receive!
(If you haven't gotten your 24% discount on all oils and oil-infused products, click here: Young Living Starter Kit)
TOOL: Love Your Teachers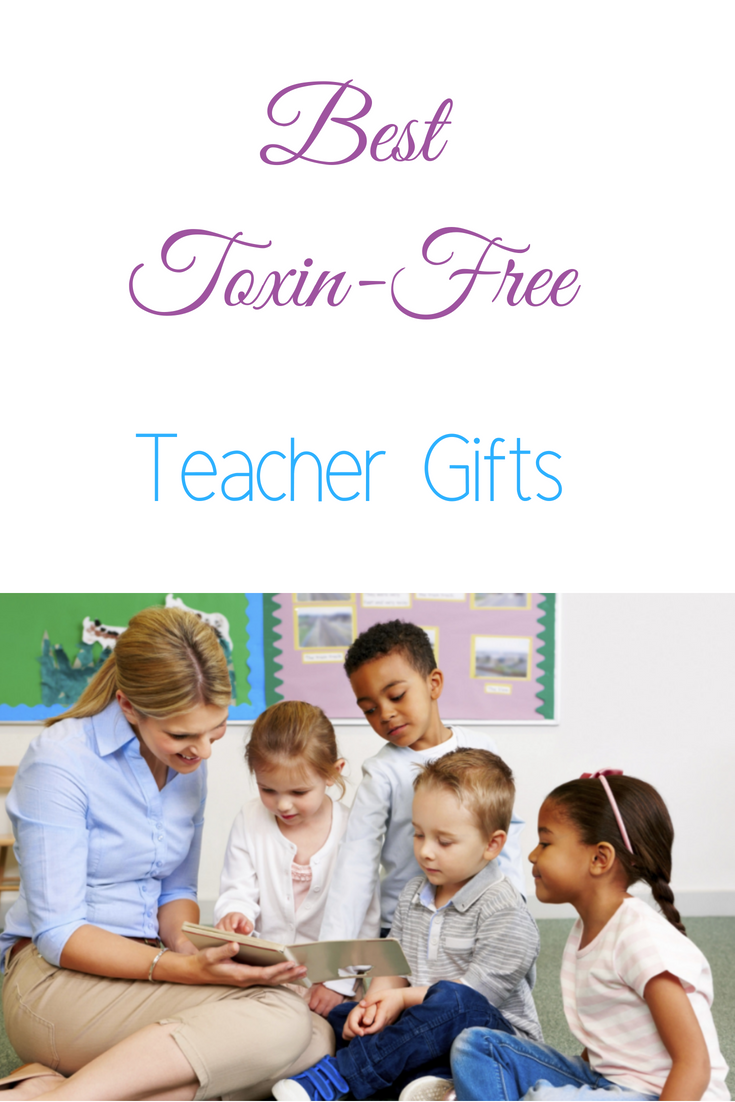 Stress Away Roller:
10 drops Stress Away in a roller bottle and fill the rest with carrier oil.
Stress Relief Bath Bombs:
Buy these from Young Living or make this DIY:
You'll need:
Directions:
Add dry ingredients together in a bowl.
In a separate bowl, mix wet ingredients (including essential oils).
Pour liquid into dry, and mix slowly until it's crumbly.
Pack some of the mixture into the mold, and sit out to dry for a few hours or overnight.
To package them, try a cute bag, or if it's for Christmas, you could even use circular molds and make them into a snowman!
Help your children's teachers wake up in the morning with a fresh scent. A couple deep breaths, and he/she will feel recharged and ready to start the day.
I would put this with a Stress Away roller and zip it up in a bag, so he/she can keep it in a desk drawer!
This extra-invigorating way to start the morning is a naturally sweet twist that packs a powerful punch when it comes to supporting great health!
Supporting cognition, this drink has wolfberry puree found in the popular superfruit supplement, NingXia Red®.
Sparkling water, pear, blackberry juices, and a hint of Lime and Black Pepper essential oils create a dynamic taste without artificial flavors and preservatives.
With natural flavors and sweeteners, white tea extract, and added vitamins, NingXia Zyng delivers 35 mg of naturally occurring caffeine and only 35 calories per can, making it a  guilt-free way to start the day.
We can't say that about any other energy drink out there!
Why not gift the blessing of wellness through Thieves?
Grab your favorite roller bottle and add 10 drops of Thieves blend, and fill the rest with carrier oil.
It's that simple!
Whether you choose one of Young Living's beautiful diffusers or something like this, it's always an amazing way to show your appreciation and how much you value the students in the classroom when you give a gift like this!
This DIY recipe is amazing because you can add whatever essential oils you'd like.
Not a DIY-er?
No worries!
Try this amazing Lavender option or the Genesis option with Geranium, Palmarosa, Bergamot, and other pure essential oils for a lovely scent that your teacher is sure to love!
Let your teacher know with a loving note that the typical Purell, Germ-X, or even generic brand sanitizers are too scary to be in a classroom with sweet, developing bodies!
Then gift her a three pack of the best and safest hand sanitizer out there: Thieves Hand Sanitizer!
Rather DIY?
You'll need:
Even better? Grab up some of
these adorable recipe cards
and send the recipe with the gift, so she can continue making these for your child's classroom!
This couldn't be simpler if it tried!
Fill a foam pump 1/3 of the way with castile soap and the rest with water. If you want to add in some great smelling oils, go for it!
Just make sure you don't mix plastic and citrus oils.
Try my favorite DIY chapstick. It's the most fun to give as a teacher gift because everyone who uses it loves it so much!
Not a DIY-er?
No worries!
Try Young Living's great oil-infused chapsticks, instead!
Sleep Tight Roller:
Teachers have your little ones on their minds, and speaking from experience, it can sometimes be tough to shut off the teacher brain to get much-needed rest each night!
Give the gift of sleep!
Fill your favorite roller bottle with 10 drops Lavender, 10 drops Cedarwood, and 5 drops Peace & Calming. Then fill the rest of the bottle with carrier oil.
How to Go Toxin-Free Fast
The fastest way to toxin-free is to have one source that you can trust 100%.
The only place I have found in all of my research over the years is Young Living.
Learn how our family went toxin free without the stress and hassle that comes with a major overhaul in this post.
Final Thoughts
Our life used to be marked by illnesses.

How do the kids feel? Which kids at school are sick? How long until we get sick?

Now we just enjoy school, making sure to keep our toolbox out each day.

We decided one day to stop living in fear of illness and start enjoying a life of wellness.

With Young Living oils and products and eliminating toxins from our life, we can do that simply.

As you read through the blog, you're likely learning very fast that Young Living Essential Oils have rocketed our family into toxin-free living.

You can read our family's testimonial and learn more about how to get started with Young Living, here.

I hope you find these toxin-free options helpful and enjoy the baby-soft face that comes with truly amazing products!

Many Blessings!

Andrea 🙂 

[jetpack-related-posts]