Grace Speaks

"Give yourself a year's worth of a lot of grace."
I heard these words come out of my best friend's mouth about me leaving my job of the last 11 years to be a stay-at-home-mom.
In my head it didn't make sense. I'd have all the time in the world. Literally.
I was in for a rude awakening.
Learning Curve
All those things other people chipped in to help with when I was teaching like laundry, vacuuming, dishes, childcare, errands became my new time crunch.
And on top of it, because I was a stay-at-home-mom, I felt the need to jump into the PTO, take on a new business to help out with finances, and pitch in more with our non-profit.
On its own, motherhood within the home is a huge job, but add in all those extra features to it, and here I am feeling confused and lost like a fish out of water.
No schedule. No "This happens now" and "That happens then."
Just time.
The Stuff
And stuff.
And in that "stuff," no matter what it is, it is so easy to get distracted and land in this place of confusion and disappointment.
The kids aren't getting enough of my attention. I didn't make that call. I missed that appointment. The house isn't clean as it should be. The laundry isn't caught up. The blog hasn't been written lately. I haven't worked out in months. I'm behind on Bible study. I. Am. Such. A. Failure.
I am floundering, it's true, but I've got one thing that keeps lifting me up. 
Jesus.
Never Alone
I'm not wandering aimlessly.
Best of all, I have a purpose and a calling.
I can lean on Him as hard and as often as I need to.
Lord, what have You put in front of me today?
This pile of laundry? A game of Sorry with my four-year-old? A random blog post You put on my heart in the middle of loading the dishwasher?
Then I consider it joy.
Because it is so unbelievably easy to see it as being scattered or lost or even failing.
But all I needed was a little perspective and a big reality check, that came in the form of advice from another wonderful friend.
Perspective
Reality: Satan saw an opportunity to chip away at my heart, and I let him.
Satan says:
I'm not good enough

Not worth i

t
Should do more than I can handle
I'm a failure
It's okay to be lazy because being a mom is hard
BUT. JESUS.
Grace says:
I'm right where God has placed me after answering a six-year-long prayer.

Exactly what my family needs.
Have enough on my plate, and He will guide me.
Not alone.
Succeeding. Learning. Growing.
Pull strength from the Lord when being a mom is hard.
Trust that He is sufficient and His grace is enough.
I don't have to worry.
I'm no longer a slave to fear.
For I am a child of a graceful, loving, peaceful God.
Amen.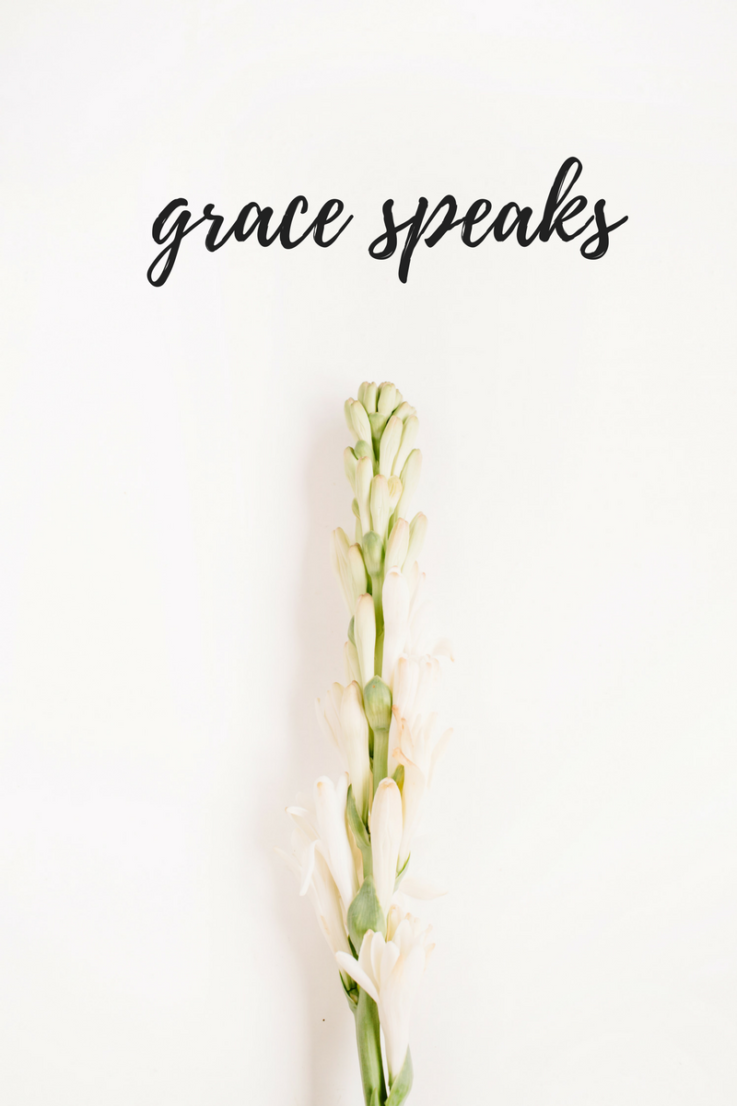 [jetpack-related-posts]