Pretend Play Storage DIY
Pretend play seems to pile up quickly leaving us in need for this pretend play storage DIY.
It's super simple, cost efficient, and makes clean up a cinch!
We Go Everywhere in these Costumes!
What's that?!
It's a bird! It's a plane! Its….us in public wearing the costumes!
Showing up to Christmas dinner in the costumes.
Rolling up in the grocery like a boss.
Out in the neighborhood showing off our bike skills.
Using our rough Batman voices to do mundane tasks.
We. Love. These. Costumes.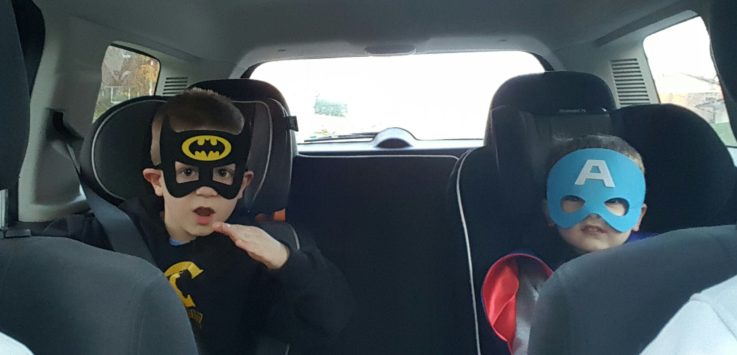 Keep It Simple
I remembered the extra hooks I had from the demo of our coat closet and the left over pallet wood in the garage.
Lightbulb!
I would like to say it was all me but… math? Logic? Measuring?
That's a hard pass.
Super husband to the rescue! *Disclaimer: Super husband does not and will neither condone the use of this as a nickname nor take a a picture posing as such.*
One slat from the pallet, five hooks, a drill, and two screws later, and we had the cutest little superhero cape storage ever!
Here are the steps we took:
1.) Find a weathered pallet. We got ours from behind a business to go out with the trash. We're classy like that.
2.) Carefully pull it apart using a crowbar and a hammer. *If you cut it off, you'll have fresh-wood saw marks. I wanted it weathered on all sides, so we did it the hard way.
3.) Choose the pallet piece that works best for your space.
4.) Find the studs in the wall to screw each side of the pallet into.
5.) Space your hooks evenly. Screw them in with a drill.
6.) Hang up your capes, masks, and start playing!
Why We've Loved It
One last feature I love about this organizer is how easy it makes clean up.
The boys like hanging them on the hooks, and I enjoy how sweet they look under the window.
As if they're waiting for the next imaginative child to scoop them up and bring them to life.
To make moments precious and fond for this momma and poppa.
Quick, simple, cheap, and a memory-maker? We'll take it!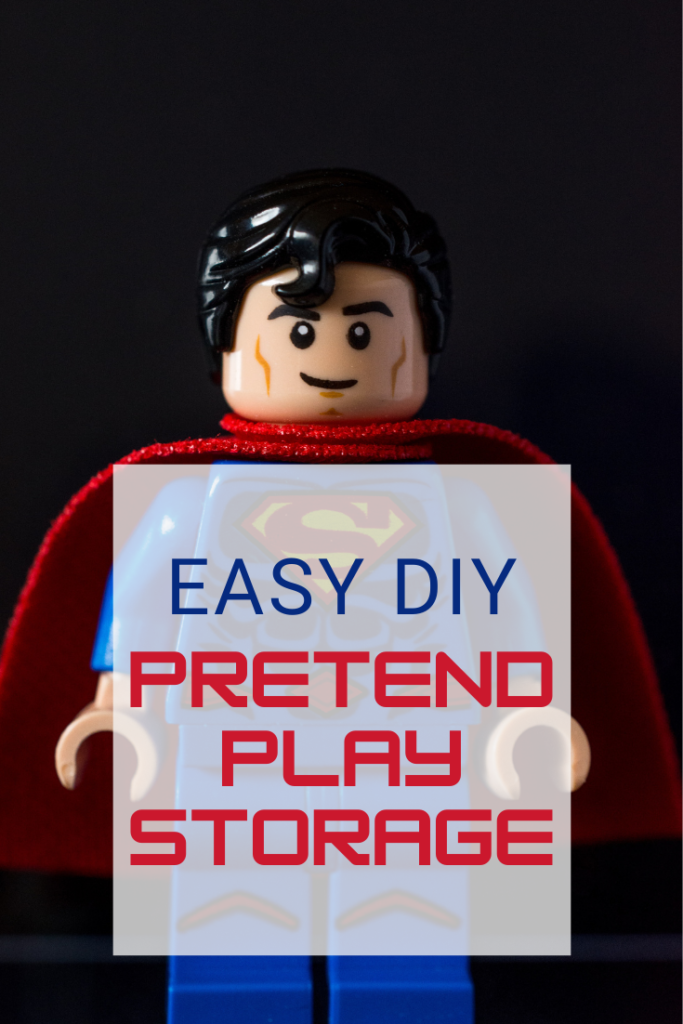 [jetpack-related-posts]