Hudson Update
December 18, 2013
Today  we went to Children's to meet with Dr. Dole. Some good news. Some not-what-we-expected news. Some things still unknown.
What we know for sure:
-It is Neuroblastoma that has affected his left and right adrenal glands, liver, and lung.
-The fact that there are nodules in his lung changes the staging from 4S to 4.
-4 is a more serious condition than 4S. Because of this, Hudson moves from low risk to intermediate.
-The treatment plan is starting tomorrow. We will have a six hour session tomorrow (fluids are required to keep him well-hydrated for the drug he receives), a two hour session Friday, and a two hour session Saturday. We will then wait 18 days until the next treatment. We will do this four times.
-We will be admitted back into Dayton Children's tomorrow and Friday nights and leave after his treatment Saturday. This is to monitor his first treatment session and make sure Steve and I feel comfortable with what Chemotherapy will be like for our little boy.
-Steve and Cohen will come to visit when they can around Steve's work schedule. We are beyond grateful for the understanding and kindness of our workplaces in one of the toughest times in our life.
-We are still waiting on genetic testing to be done on the nodule biopsy from last Friday. If all three genetic tests come back with bad reports, we will have to bump up his level of chemo.
-We are planning on one cycle of chemo (the four times I mentioned above), but if the ultrasound shows he did not respond to the first cycle, we will do it again for another 12 weeks.
-The possible side effects are as follows: nausea/vomiting, hair loss about three weeks in, low blood counts that will have to be fixed with transfusions, liver problems, kidney problems, possible second mass later in life. Not that he will experience any of these, but they are possibilities.
PRAYER REQUESTS:
*The genetic testing comes back with all GOOD characteristics so we can continue the path we are on.
*That Hudson handles chemo well and we are able to go home Saturday, as planned.
*That the LORD continues to heal our precious Hudson Xavier.
PRAYERS ANSWERED/PRAISES:
*NO CANCER IN HIS BONES! THANK YOU, LORD!!!!!!!!!!!!!!!!!
*WE BOTH LISTENED TO THE PLAN WITHOUT BREAKING DOWN AND FEEL REALLY GOOD ABOUT THE PATH WE ARE ON FOR HUDSON!
*WHEN ASKED AGAIN IF HUDSON WILL LIVE, WE WERE TOLD YES!!!! THANK YOU, GOD!!!!!!!!!!!
*OUR WONDERFUL FAMILY GAVE HUDSON HIS FIRST CHRISTMAS LAST NIGHT SO WE CAN AVOID A TON OF CONTACT WHILE HE IS UNDERGOING CHEMOTHERAPY TREATMENT.
Thank you for taking this journey with us. Your prayers are so appreciated!
Andrea 🙂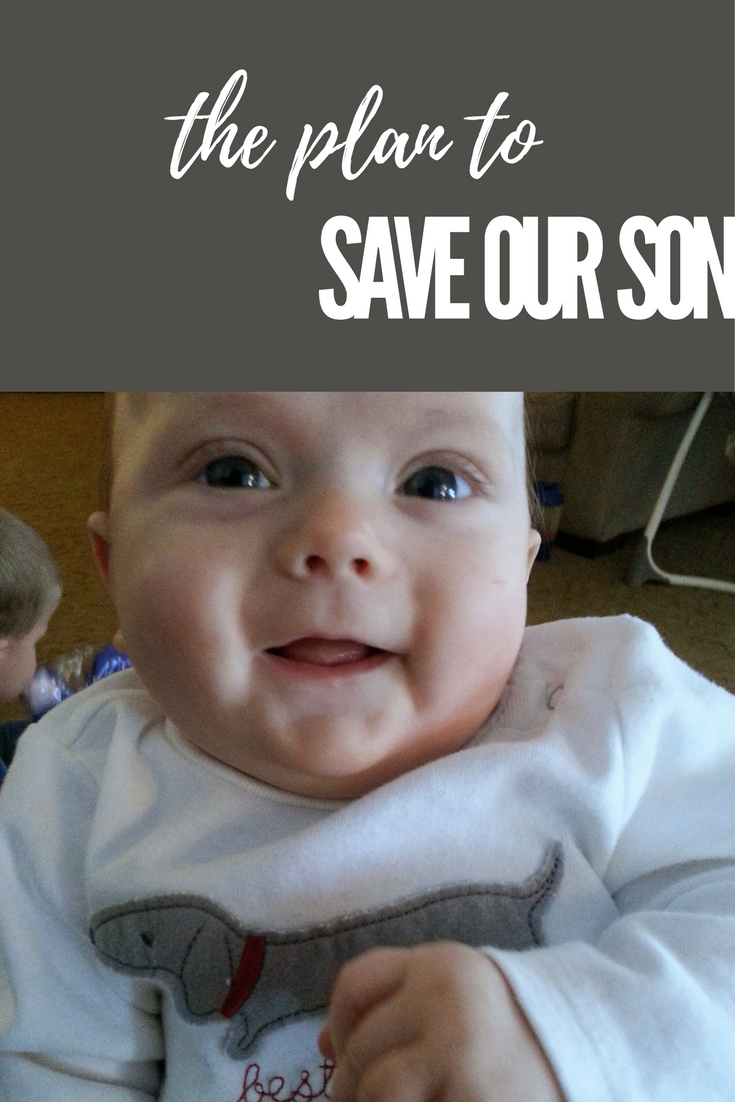 [jetpack-related-posts]